Thanksgiving deserves another day — it's as simple as that.  For those of us who love to cook, it goes by in the blink of an eye. We spend all day (nay, days!) cooking, and before we've put our feet up, it's over.
Everyone has plates piled high, they're gathered around the TV and settled in for a cozy marathon. That's why we like to make the most of the holidays with these Thanksgiving leftover recipes.
Our Top Thanksgiving Leftover Recipes
Some are ideas for how to use up that extra cranberry sauce and others to get you started on the holidays ahead. 
Give Your Thanksgiving Leftover Recipes A Boost
Here are some ideas for Thanksgiving leftover recipes to make the most of your leftovers while still keeping your spirits bright.
Make Some Healthy-ish Recipes
We understand if you're determined to reset after Thanksgiving (while still using up leftovers). Here are some ways to do just that:
And be sure to check out our full list of 20 Healthy Winter Recipes to Help You Eat Better This Holiday Season.
Thanksgiving Cocktail Ideas
If you're taking the long weekend, you'll likely be mixing up a drink or two. Here are some seasonal cocktail ideas that use leftovers:
Or peruse our classiest cocktails for holiday entertaining for more inspo!
Take On A Weekend Cooking Project
We say turn the weekend after Thanksgiving into its very own occasion. Make it two days focused not on shopping but on lounging and cooking.
As in creatively working through leftovers and taking on a few only-at-the-holidays projects. Maybe try your hand at those candy wrapper pasta (then freeze them for Christmas Eve) or make your own ricotta and then use it to make homemade ravioli. And be sure check out our pasta making tips to make your cooking project a success!
Make Aged Eggnog
Haven't heard of aged eggnog? Well, now you have, and things will never be the same come mid-December in your house.
After a minimum of 14 days (some people age it for years!) in the fridge, this eggnog takes on a perfect smoothness, the sweetness mellows out, and the alcohol softens.
It's just the thing to toast the holidays with, and it's the perfect excuse for a Black Friday leftover party.
That's exactly what goes on in Aida Mollenkamp's house: she makes an annual event of it, throwing in the Black Friday towel, reclaiming the kitchen, mixing up some eggnog for edging, then bringing her family back to feast on second, third, and fourth helpings of leftovers — revamped in their own delicious, but easy ways.
Or, if you don't want to wait, make our classic horchata and use it in this horchata cocktail that's akin to a White Russian!
Get Your Snack On
Perhaps all you can manage right now is snacking and that's perfectly okay. Here are some recipes for easy and (pretty) healthy snacking:
Make A Big Breakfast
Since you have a few days off, you could do breakfast in bed, a big brunch, or just a lazy Sunday cook session.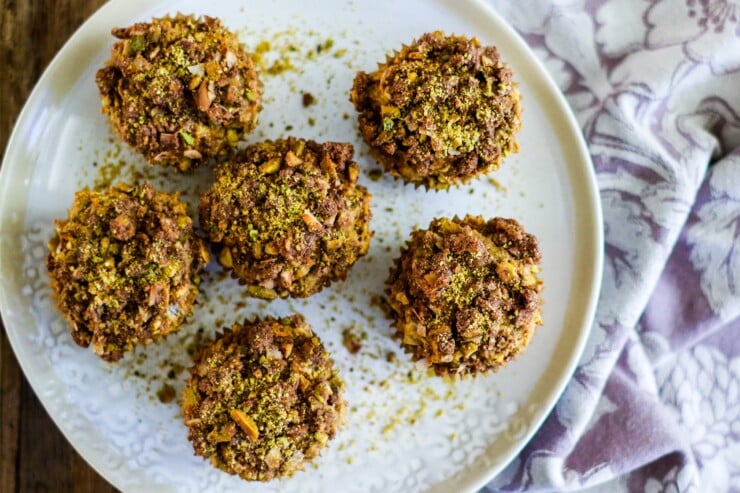 Get Your Bake On
Finally, if you're making a culinary beeline for December, you'll likely want to bake and bake some more. But if you're not quite ready to make holiday cookies, here are some other ideas:
Okay, now that you have plenty of cooking inspiration, go stock up on all your cooking essentials, head into the kitchen, and share it with us by tagging @saltandwind and #swsociety on social!
---
Opening photo by Kevin Gilgan