We've been waiting all year for seaside picnics, campside S'mores, and the chance to swap our business suit for a bathing suit. And to cook some summer recipes.
The sun is out, and the sangria is sweeter, which can only mean it's officially summer! And when it comes to summer food, we want it all: all watermelon, stone fruit, tomatoes, and corn a girl can buy, and we want to cook it all ASAP. But summer is about clocking in as much time as possible alfresco, so we want minimum time in the kitchen.
Summer Recipes To Cook All Season
Here are more than 30 no-fuss summer recipes that are fit for anything the seasons throws at you, from a last-minute Sunday brunch or easy picnic to a backyard BBQ or a cocktail party.
BREAKFAST AND BRUNCH
vegetarian
When fruit salad and toasted bread meet, they produce this sweet summery toast inspired by our travels to Hawaii.
nut  free, vegetarian
Pour the Champagne because brunch is about to get an elegant upgrade with this French toast.
dairy free, gluten free, vegan
From one of our favorite spots in Santa Barbara, this smoothie brings the sunshine with its tropical flavors and a refreshing ginger twist.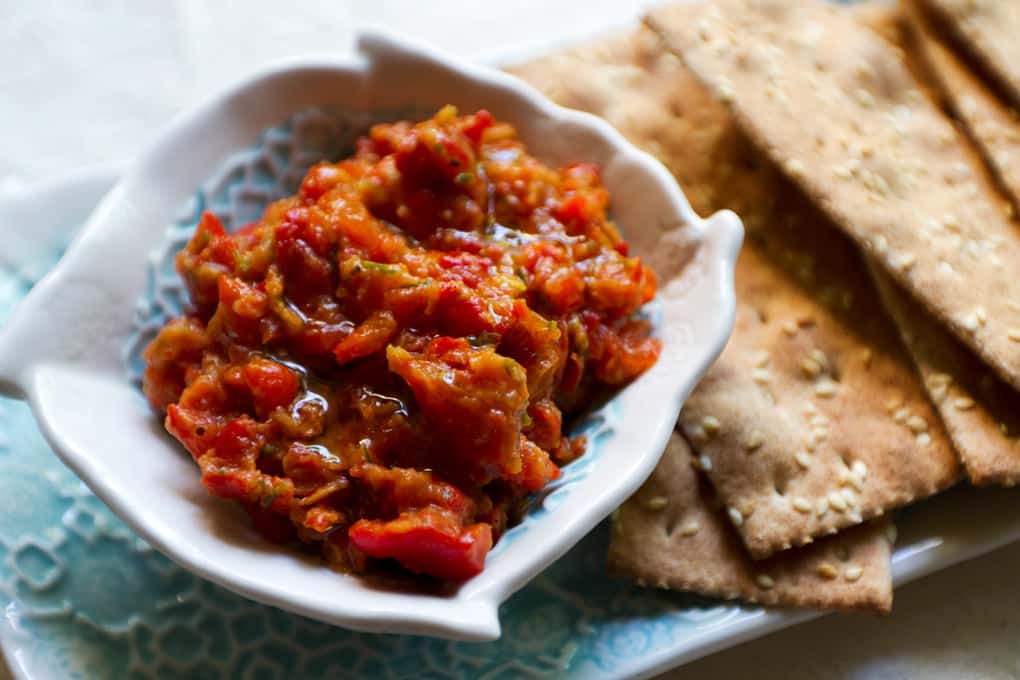 APPETIZERS
dairy free, gluten free, vegan, vegetarian
In case you haven't gotten the memo, we're all about dips around here, and once we make nonstop this time of year is this charred red pepper and eggplant spread.
dairy free, gluten free, nut free
When it's too hot to cook, we turn to aguachile, aka shrimp in a spicy herb marinade; this and a couple of cold beers instantly transport us to Mexico.
vegetarian
Is it just us, or do the zucchini totally take over once they're in season? When that happens, we make this sophisticated take on bruschetta with zucchini, Castelvetrano olives, Marcona almonds, and Ricotta Salata cheese.
gluten free, nut  free, vegetarian
When you just can't do avocado toast one second longer, turn to tostones topped with chunky avocado salsa. The smashed, fried plantains are crispy, creamy, and salty and give a new look to avo toast.
SALADS AND SIDES
nut free, vegetarian
One of the all-time classic street food snacks is hands-down Mexican corn (aka elote) so this salad—where all those flavors come together for a take on Panzanella—is a keeper.
dairy free, nut free, vegetarian
Okay, we are just slightly addicted to making Panzanella this time of year. But when peaches are in peak form, grilling them and tossing them with charred bread and this vinegar-y dressing is Panzanella perfection.
dairy free, nut free, vegan, vegetarian
The traditional Lebanese dish that is fattoush, is pretty much salad perfection with its mix of crunchy, fresh flavors. When avocados are in season here in California, we add them in for an upgrade we adore.
gluten free, nut free, vegetarian
Salad in a puffy, fried taco shell? That's so expected! Here we wrap a summery salad in a tortilla for a welcome makeover.
Some genius put salty feta with sweet watermelon; the rest is summer salad history. Well, it was until we upped the ante by adding in a pomegranate-balsamic dressing, tons of mint, and toasted pistachios.
nut free, vegan, vegetarian
One of our favorite summer party tricks is throwing all sorts of unexpected stuff on the grill (oranges for your margaritas! pound cake for dessert!) and one that we have on repeat is grilled avocados served with a tangy Green Goddess Dressing.
vegetarian
Possibly the tamest salad of the bunch, but that doesn't mean it's boring. The nutty wild rice, creamy mozzarella, and sweet tomatoes make for a delicious Caprese salad that we're all about.
MAINS
gluten free, vegan, vegetarian
This is a choose-your-own-adventure situation when it comes to veggies. Add as many as you want so long as they don't steal the spotlight from the star, these super herby, spiced falafel.
dairy free, gluten free, nut free
Nothing transports us to Florence in the summertime faster than grilled tagliata steak.
nut free
The saffron-marinated beef is grilled and paired with tomatoes, yogurt, and flatbread in a classic Persian dish.
dairy free, nut free, vegetarian
When it is 90 degrees, and you just can't even imagine turning on the stove, that's when you should make vats and vats of this (our best ever) tomato gazpacho.
nut free, vegetarian
This no-cook zucchini lasagna is a totally different animal from the classic casserole—layers of fresh vegetables, creamy ricotta, and a rich red pepper tomato sauce make for a summer-y lasagna that we love.
vegetarian
The Italians mastered how to make pasta in the summer when they came up with pasta alla Checca. Here the classic is made even more indulgent thanks to obscene amounts of burrata.
vegetarian
Summer squash and sweet corn lighten up this pasta dish that is just as delicious as it is gorgeous.
DESSERTS
gluten free, vegetarian
Sure, there are other peach ice creams out there, but after you try this version—with macerated peaches and tangy creme fraiche—you'll forget they exist.
gluten free, vegetarian
Ice cream cakes—especially ones with tons of chocolate and nuts—are one of those summer classics we will never tire of!
nut free, vegetarian
We nixed the canned cherries and pineapple and brought the upside-down cake to the 21st century with this summary version with rhubarb, peaches, and polenta.
vegetarian
The addition of fiery chiles makes for a totally unexpected twist on this classic summer dessert.
gluten free, nut free, vegetarian
One taste of these creamy, tart adult popsicles and you'll almost swear you're on the Amalfi Coast.
dairy free, vegetarian
Speaking of transporting adult popsicles, this frozen dessert version of the tropical drink—with toasted coconut, orange zest, and rum—is a total summertime winner.
vegetarian
These pink lemonade bars will send you back to the days when lemonade stands were your "summer job" and nickels were your source of piggybank income.
DRINKS
dairy free, gluten free, nut free, vegetarian
We're big fans of the Spritz when it comes to summertime drinking—they're not too boozy and very refreshing. And we're even bigger fans of this version with fresh watermelon and ginger juice.
dairy free, gluten free, nut free, vegetarian
In a sort of choose-your-own-adventure spritz, all that you need is some elderflower liqueur and bubbles, and then add any botanicals (ie, herbs) you want to add.
dairy free, gluten free, nut free, vegetarian
Come summer, we add cherries to our sangria for a seasonal twist that's total perfection.
dairy free, gluten free, nut free, vegetarian
The combination of Aperol and grapefruit means this is a sweet, tart, slightly bitter take on the classic marg.
alcohol free, dairy free, gluten free, nut free, vegetarian
There is nothing like enjoying a slice of watermelon on a hot summer day, except maybe this melonade!
dairy free, gluten free, nut free, vegetarian
When blackberries are in season, we love making the classic gin and berry cocktail that is the Bramble. This version adds a dash of pomegranate liqueur for a tart twist.
Have Us Plan Your Next Trip
Did you know we're also a boutique travel agency specializing in vacation planning? If you're looking to plan a trip, our trip planner services are here to help you plan your perfect itinerary.
---
Photo Credit: Opening photo by Marti Sans