Grab a margarita glass (or even a pitcher) because it's finally Cinco de Mayo time!
True, Cinco isn't even a real holiday in Mexico but we stand behind it as pure fun. So we're celebrating Salt & Wind style, which means bringing on the guac, toasting with tacos, and hydrating with margaritas.
Mexican-Inspired Recipes To Celebrate Cinco De Mayo
In our ideal world, Cinco would be a day where we could eat our favorite Mexican-inspired dishes from morning to noon straight through the next morning! So, start the day with Breakfast Churros and end it with Spiced Mexican Chocolate Coconut Pie — there is no excuse not to indulge on this holiday. Here are nine recipes to celebrate Cinco de Mayo in style.
nut free, vegetariana
We all know breakfast is the most important meal of the day and we think it should also be the most delicious! And any day that starts with cinnamon sugar is a good day, right? To us, a batch of these sweet cinnamon-y Breakfast Churros a cup of spiced Cafe de Olla to dunk them in is how to start Cinco off right.
vegetarian
Cinco de Mayo would not be complete without Happy Hour and, yes, you could turn to any one of our best margarita recipes to spice up your fiesta. But this year we're all about the Miche (aka the Ojo Rojo or beer cocktail that's soo fun) with a good amount of spicy and a hint of smoke.
dairy free, gluten free, vegan, vegetarian
All that Happy Hour talk has us in the mood for chips and guac. And, while there's nothing quite like classic guacamole on Cinco de Mayo (when the California avocado season is at full tilt, FYI), dress it up with mango, cilantro pesto, or charred chipotle if you're in the mood for something fancier.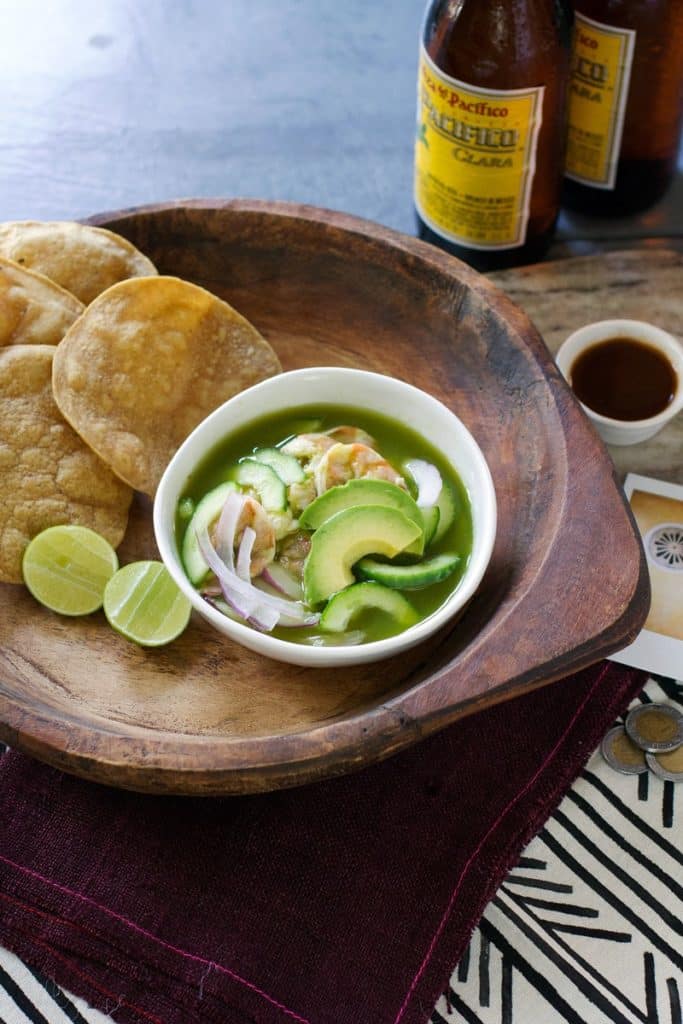 dairy free, gluten free, nut free
Nothing gives us Mexico seaside vibes faster than this classic Sinaloan dish of chile-marinated shrimp. Serve it with tortilla chips or on tostadas with a beer and you'rer all set!
gluten free, nut free, vegetarian
Okay, okay, you don't need to have a hangover to eat this chilaquiles. But we rarely let a margarita go to waste on Cinco de Mayo and experience has taught us these are the cure. And, if you didn't go too big on Cinco. Well, this chipotle chilaquiles will give you more reasons to continue your Cinco de Mayo celebrations through the weekend!
nut free, vegetarian
Okay, yes, we can taco all day long but we rarely go a day without a great salad. If you are staying the course this Cinco, go for this Mexican-inspired version of the classic Italian bread salad, Panzanella. Packed with fresh veggies and topped with a twist on everyone's fave guilty pleasure — cheesy corn elote — it's the perfect mix of healthy and indulgent.
gluten free, nut free
In case you hadn't noticed, we here at Salt & Wind are just a little taco obsessed. We're all for simplicity but sometimes we get pinkies-out fancy. And when it comes to tacos, that means we turn to these seared salmon and zucchini rajas tacos that are all class!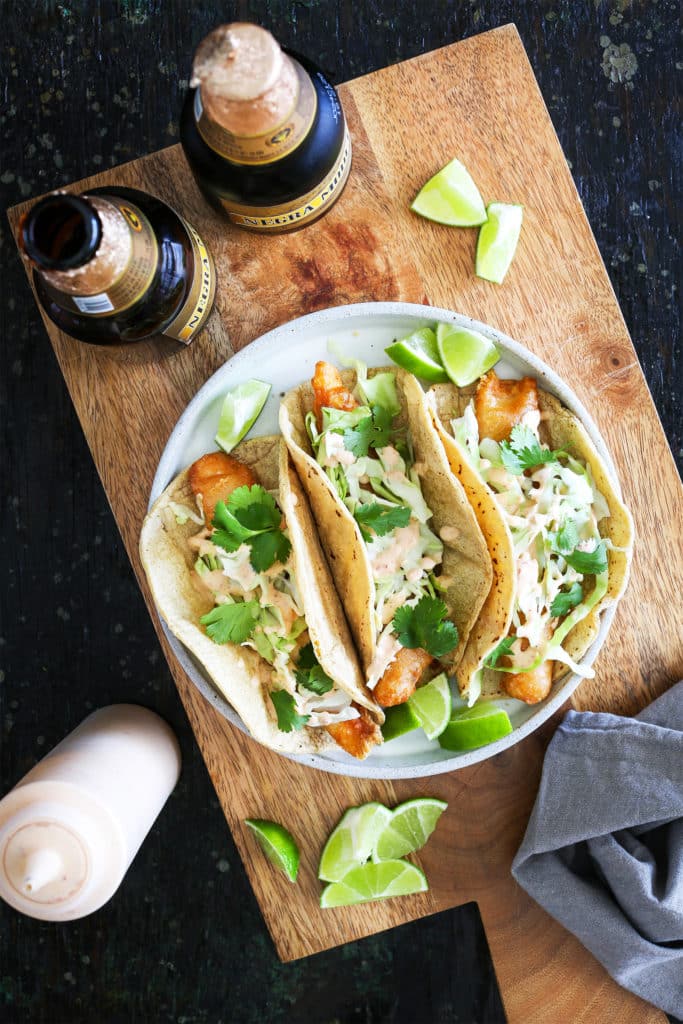 gluten free, nut free
Channel sunny surf sessions in Baja California with these perfectly crisp fish tacos inspired by one of the most beloved border foods. 
dairy free, gluten free, nut free 
The classic Mexican steak dish goes gluten free thanks to a quick and easy tequila citrus marinade. 
gluten free, vegetarian
So you've had a savory tamale but what about sweet? These lesser-known tamales deserve just as much love as the more common savory versions. Our take has lots of spice and a spiced chocolate and cacao nib topping for a bit of sweet, crunch, and spiciness that's pretty much the perfect end to Cinco!
nut free, vegetarian
In our ideal world, it'd pretty much be illegal to holiday without a chocolatey dessert. Here we take all our
favorite flavors of Mexican hot chocolate
— spicy, decadent, chocolatey— then add it to a buttery graham cracker crust for a total game-changer.
Have Us Plan Your Mexico Trip
Did you know we're also a boutique travel agency that specializes in Mexico travel planning? If you're looking to plan one of the best trips to Mexico, our Mexico trip planner services are here to help you plan your perfect itinerary.
---
Opening photo by Sean Locke