No doubt we do not need to give you an excuse to mix up a margarita.
But, just in case, here are a few: dreaming of traveling to Mexico, girls' night in, girls' night out, any sports viewing event ever, to help you eat up all the chips and salsa, and pretty much anytime ever.
Our Best Margarita Recipes
So we're sharing all sorts of flavors (sweet, spicy, or smoky) and colors of margaritas. And even made with tequila and others with mezcal so you can choose your own adventure and keep the fiesta well-fueled. ¡Salud!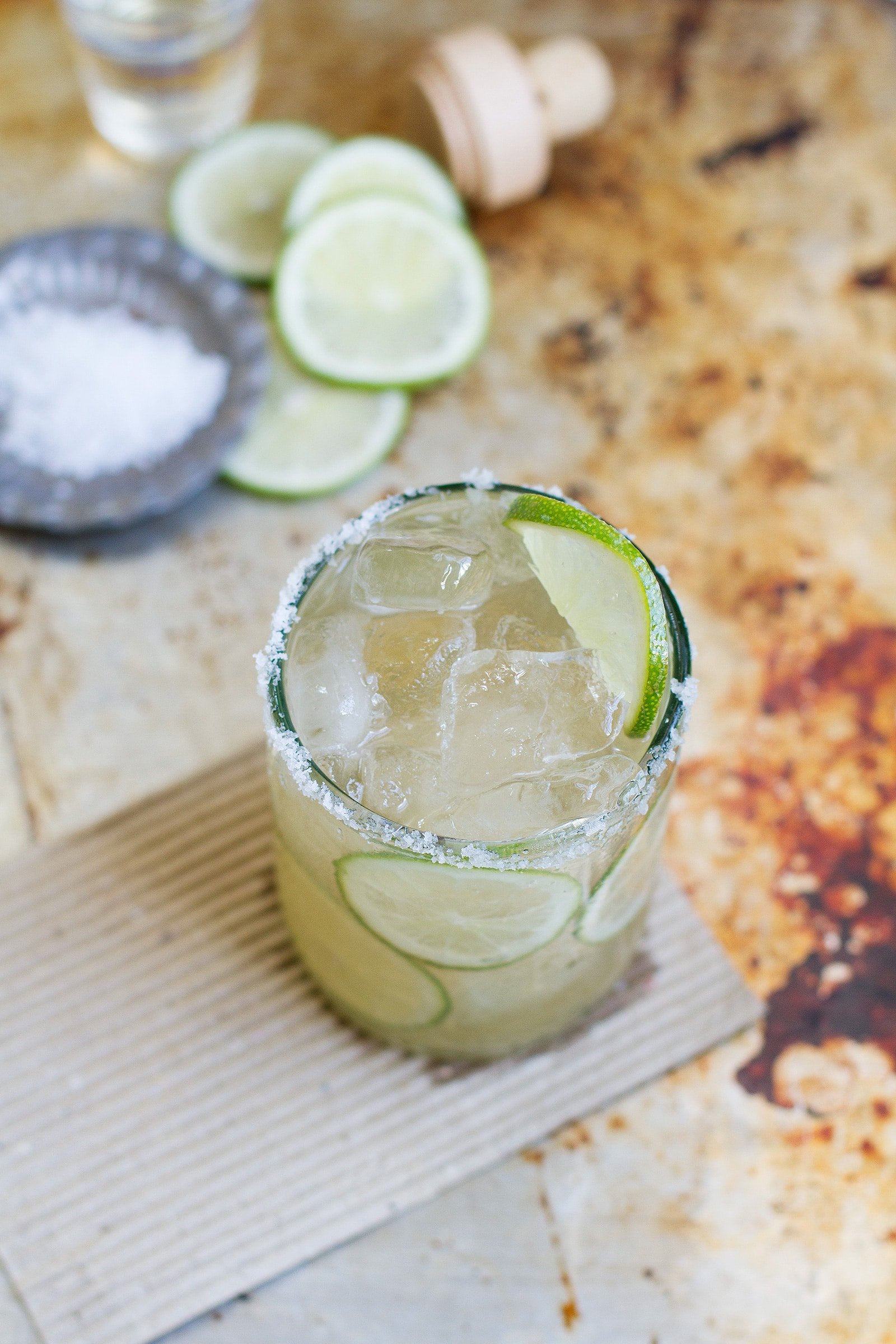 Saying the word "classic" when talking about margaritas totally opens a can of worms. So, instead let's say that this is our version of a Classic Cadillac Margarita with a dash of orange liqueur, not too sweet, and plenty of crushed ice. Mix it, try it, and tweak it to make it your own.
If you're looking for a twist on the classic Cadillac Margarita, this is it. Citrus gets charred over an open flame for a twist on the classic cocktail recipe.
The idea for this came about because, well, one of the most classic flavors in Mexico is char – see: all the toasted ingredients in mole, charred tlayudas, or flame-licked carne asada – and it's high time that flavor came into the margarita world.
Okay, yes, we think all tropical fruits belong in a margarita at one time or another. But if you want a margarita that's not too fruity flavored but still tropical enough to deserve a mini umbrella, it's this Spicy Guava Cadillac Margarita.
If you want something decidedly not classic, then give this refreshing and slightly Spicy Kiwi Mint Margarita a go.
Refreshing, spicy, minty, and bright green, this twist on a classic margarita is a total winner.
And if we're going to talk pomegranate then this split personality Watermelon Pomegranate Margarita should be mentioned: it's at once easy and serious, sweet and tart, and a deep red we'd love in a nail polish color!
This is a curve ball of a margarita and definitely not for everyone. If you like things tart and bittersweet (in your drinks not in your life) and, like us, love both Mexico and Italy equally, then this Aperol Red Grapefruit Margarita is right up your alley.
The grad student of the bunch, this margarita takes a lot more effort than the others, but, just like a great 300-level college lecture, this Charred Jalapeno Carrot Margarita will expand your horizons.
You didn't think we'd leave you without a frozen margarita, did you? Honestly, we don't often make frozen margaritas, but when we do, this Papaya Mango Frozen Margarita is the one we blend up!
Clearly we think mangoes belong in margaritas, but this cocktail is a level up from a standard mango margarita.
In this Charred Mango Ancho Mezcal Margarita, the mango gets grilled and then shaken with ancho chile-spiked tequila, some smoky mezcal, and a lot of lime for a sweet, smoky, tart take on a mango margarita.
Margaritas are an all-weather, all-terrain drink when you mix up the flavors a bit: this sultry tart, tangy Pomegranate Guava Margarita is proof.
Speaking of all-season margarita drinking, this is the cocktail we turn to when kumquats are in season. A bit tart with a bold citrus flavor and a touch of thyme, this Spicy Kumquat Thyme Margarita is for when you want something subtle.
Every year we struggle with which to celebrate more: Cinco de Mayo or Derby Day so we decided to solve that problem my having this Pineapple Mint Julep Margarita that'll take us through the whole week!
You're right, this isn't a margarita — it doesn't even use tequila but rather uses mezcal! But, if you're just so over margs, want something a bit more smoky and edgy, and like a Moscow Mule, this Guava Mezcal Mule be your drink of choice! If you want some other Mexican-inspired but non-Margarita cocktails, here are some of our favorites!
Have Us Plan Your Mexico Trip
Did you know we're also a boutique travel agency that specializes in Mexico travel planning? If you're looking to plan one of the best trips to Mexico, our Mexico trip planner services are here to help you plan your perfect itinerary.
---
Opening Photo Credit: Brent Hofacker