Most of our escapades are inspired by the places we travel, so it's likely no surprise that happy hour is too. Maybe it's because we're missing our group trips to Mexico, but lately, we've been channeling Mexico for hora Feliz.
In addition to loving tacos, tamales, and guacamole as much as ever, we're regularly opting for Mexican-inspired cocktails. To be clear, we're not talking margaritas. There's nothing wrong with a classic margarita or a variation thereof — heck, we've got enough margaritas here that you could have a different one for each hour of Cinco de Mayo (which we, of course, do not recommend).
More Than 15 Mexico-Inspired Cocktails Beyond The Margarita
But why not mix it up and try a Mexican-inspired cocktail beyond what your guests might expect? For some happy hour inspo, here are more than 15 Mexican-inspired cocktails that go well beyond the margarita!
This is a cocktail for those of us who'd like to toast the day with a bit of bubbly. As the name suggests, this Mexican-inspired cocktail is a Tequila Sunrise-meets-Mimosa and a total shoo-in for your next brunch.
While the mimosa is a brunch classic, the origins of the Tequila sunrise vary. One story is that the Tequila Sunrise was invented during Prohibition at Agua Caliente, a resort in Tijuana that Hollywood stars would frequent to drink and bet on horses. Others claim the cocktail was concocted at the Arizona Biltmore Hotel a decade or two later, but we love a good Tijuana tale, so you know which story we prefer!
Regardless of its origins, one thing is for sure: this Mimosa-fied Tequila Sunrise twist is an ideal cocktail for Sunday brunch!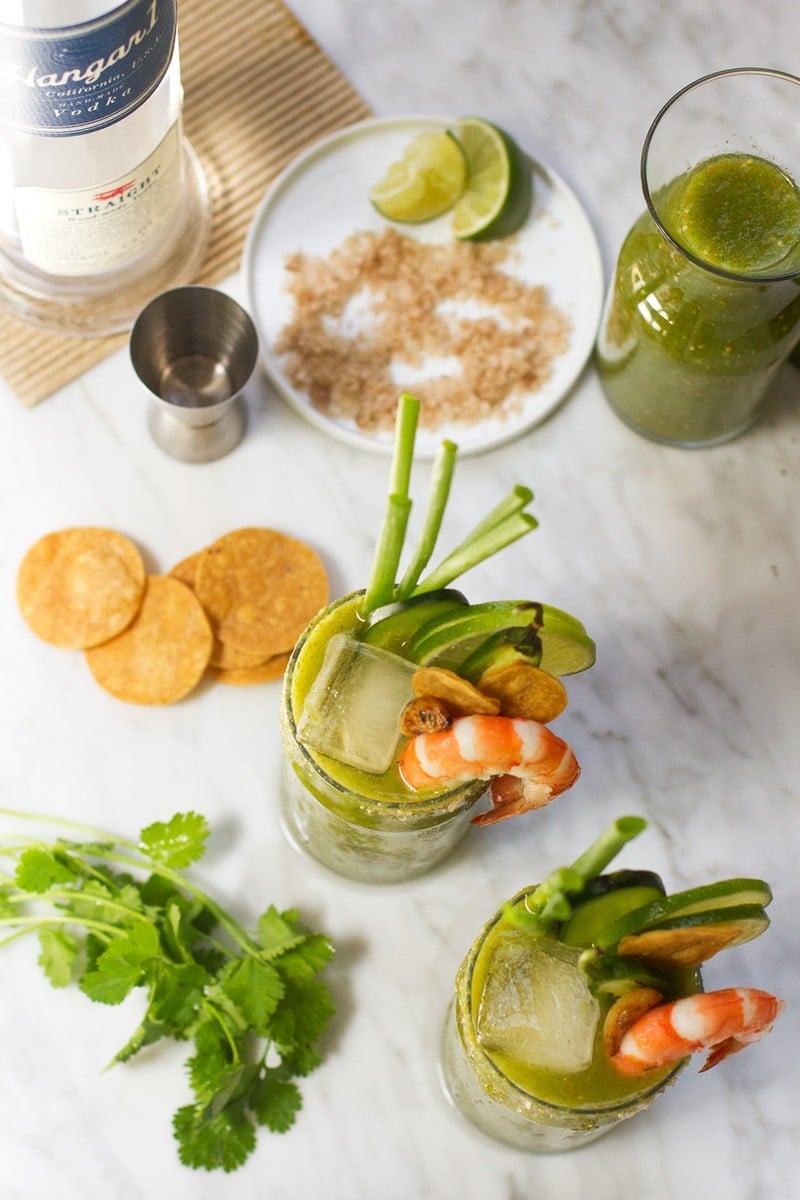 Fitting for a cocktail that's the ultimate hangover cure, nobody remembers exactly how the Bloody Mary was first created. The drink may have been invented circa 1921 in Paris by Fernand Petiot at Harry's Bar, but it also was possibly created in the 1930s at New York's famed 21 Club.
Adding to the confusion is that the drink has many potential namesakes, from Queen Mary I of England to Hollywood star Mary Pickford. There's even rumor it's named after a Mary who worked at Chicago's Bucket of Blood bar and was dating an early drinker of the Harry's Bar cocktail. Bottom line: the drink's a mystery.
Origins aside, one thing is for sure: your perfect cure to a late night of partying is a Bloody Mary. And if you're looking to switch it up, try this Tomatillo Bloody Mary Cocktail that's especially good when served alongside a plate of chilaquiles.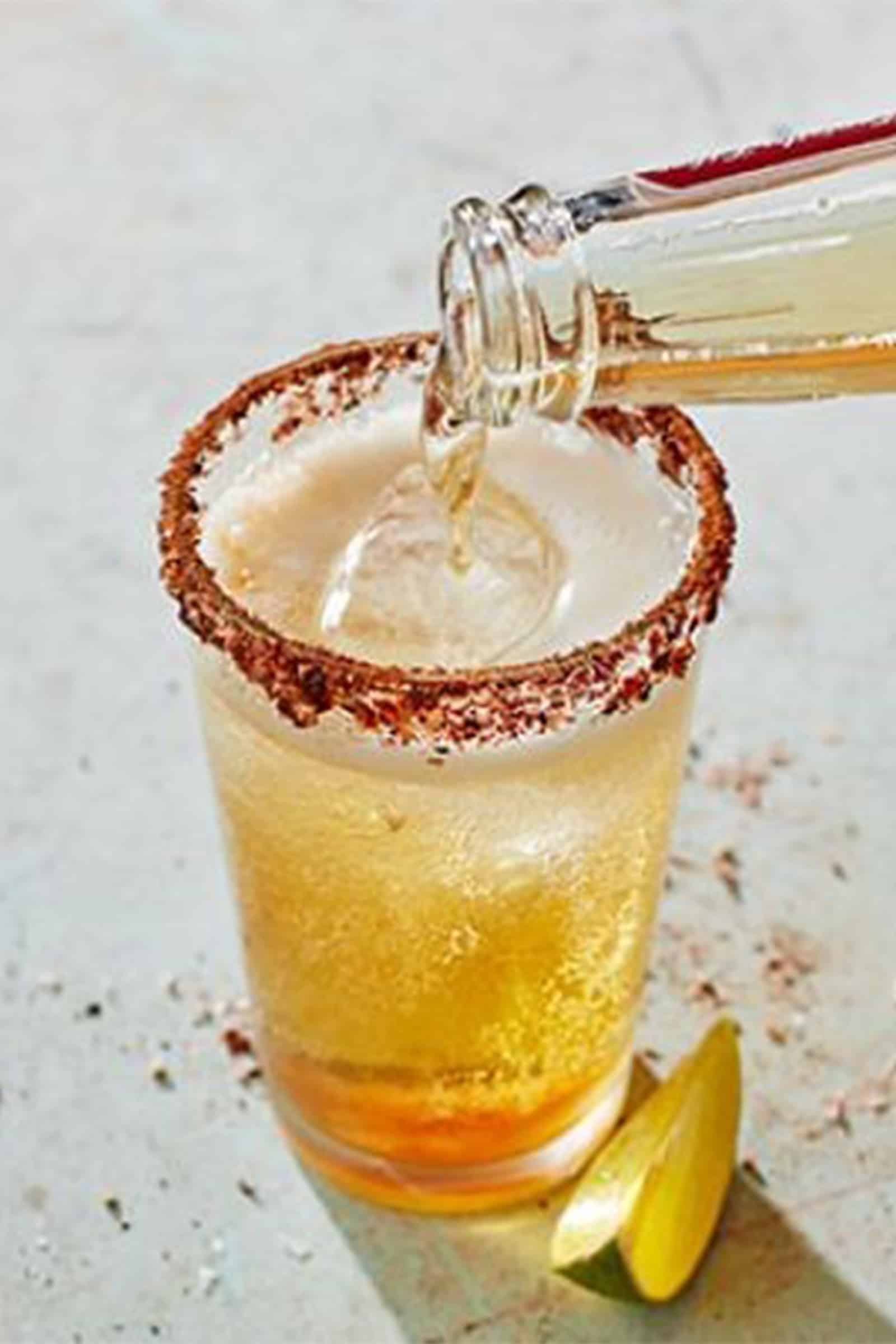 Speaking of Bloody Mary cocktails, the Michelada is often considered the Mexican equivalent because it is a savory cocktail and considered a hangover cure. But saying a Michelada is akin to a Bloody Mary is like calling tortilla chips merely chips — not technically incorrect but not painting the whole picture.
At its most basic, the Michelada is a beertail made by combining beer with lime juice, hot sauce, and a savory sauce (commonly Maggi or A1). The similarity ends there, though, because there are numerous variations across Latin America. The truth is, we think a drink that translates to "my cold beer" should be a totally personalized creation.
This recipe is a super simple Michelada that's a perfect springboard for any variations (Tajin rim! Clamato! Orange slices!) that you can dream up.
Need some inspiration for mixing up your own variation on the classic Michelada cocktail? Please take a look at our super simple but spicier and smokier take on the classic Michelada.
Wanna drop a little cocktail trivia during your next happy hour? The mule cocktail (classically vodka, lime, and ginger beer) is actually part of a larger group of cocktails known as bucks.
So tbh, this version made with smoky mezcal is not technically a mule, but we don't like to get too technical. We can say that this drink is by no means classic but is 100% inspired by Mexico.
After our Editor-in-Chief, Aida brought back a bunch of obscure mezcals from her favorite (secret!) Baja California liquor store, she concocted this twist on the classic. Made with guava juice and mezcal, this cocktail has a smoky and tropical Mexican twist.
Another Mexico-inspired mule, this Hibiscus Berry Aperol Moscow Mule cocktail is a riff on the hibiscus Aguas Frescas (aka agua fresca de jamaica) that you can find at (almost) every taqueria.
As for the addition of the Aperol? We just added in a little something extra special.
While many would be quick to cite the margarita as the #1 tequila-based cocktail in Mexico, the reality is that the Paloma Cocktail (Spanish for "dove") is far more popular with locals. As such, the Paloma is our go-to cocktail on our Salt & Wind Mexico trips.
It's believed Don Javier Delgado Corona created this classic Mexican cocktail at La Capilla in the small Mexican town of Tequila in Jalisco. It's most commonly prepared by mixing tequila with grapefruit-flavored soda (often Fresca, Squirt, or Jarritos) and served on the rocks with a lime wedge and a salted rim.
Since the Paloma is the unofficial cocktail of our Salt & Wind Mexico trips, we're always trying out variations. One of our all-time favorite twists in this version of the Paloma Cocktail uses blood orange soda and crushed thyme, making it extra swanky.
Another favorite twist on the classic Paloma? This Aperol Paloma Cocktail Recipe combines Aperol, grapefruit juice, lime, and tequila for a sweet, tart, refreshing twist.
Another cocktail that's just as super simple and sippable as a Paloma? This Mezcal Aperol Spritz Cocktail! Made by combining the cocktail ideas of some of our favorite places — the Classic Aperol Spritz from Italy and a Mezcal Soda from Mexico — we came up with this cocktail. You combine equal parts freshly-squeezed orange juice, Mezcal, and Aperol and then top it with a bit of soda water and sip away!
One of the lesser-known Mexican cocktails out there? The Cantarito! The Classic Cantarito Cocktail Recipe is served all over the Mexican state of Jalisco — aka where the town of Tequila is! — and it's one of our favorite subtle, not-too-boozy drinks.
No alcohol here, but sangrita (meaning "little blood") has been the standard tequila shot chaser for decades.
When in Mexico, it's common to order a banderita ("little flag"), which consists of lime juice, tequila, and sangrita lined up alongside one another to resemble the colors of the Mexican flag. Oh, and locals seriously swear by its hangover-prevention properties.
The most common sangrita creation myth dates back nearly a century: 90 years ago, a husband and wife duo operated a little place in Tequila, Jalisco, where they'd offer orange pieces topped with salt and chili powder alongside their homemade tequila. The snack evolved into freshly-squeezed orange juice with salt and chili, and later, pomegranate juice was added to give the drink it's signature red coloring.
Inspired by two awesome LA establishments — G&B Coffee and Gracias Madre — this spiked horchata recipe may have all the SoCal vibes, but classic horchata has deep Mexican origins. You can read about all things horchata here, but one thing is for sure: whether it's classic, caffeinated, or spiked, we're big fans of horchata.
So this take on horchata that's double-spiked with coffee liqueur and tequila is our beverage of choice to kick off Cinco de Mayo bright and early.
El Crudandero, a cocktail that hails from Mexico City, no doubt looks like the sultry, dangerous type. So you'd never guess that its name comes from cruda (hangover) and curandero (healer), meaning healer of the hangover. What's the deal? The Tajín, a ubiquitous chile-lime salt, packs a punch and the hangover-prevention.
El Crudandero is not only a total showstopper. It also feels like it could be cousins with any drink from the Bloody Mary to a light sparkling wine cocktail.
The Dolores cocktail is strong yet smooth and complex, not the least bit overdone at once bitter, sweet, and spicy. This one's got tequila (duh), dry sherry, orange curaçao, and Ancho Reyes (our favorite chile liqueur, btw), and trust us — the combo is magnificent.
If you're feeling the comfy-cozy yet still totally festive Cinco de Mayo vibe, go for this cinnamon and tequila hot chocolate.
The first hot chocolate beverage was created by the Mayans around 2,500-3,000 years ago, and chocolate in beverage form became a key component of their culture by 1400 AD. So, long story short, that definitely gives us all permission to indulge in this ancient superfood any time we please, and no matter where we are.
Use your best real-deal dark chocolate for this spiked hot chocolate and channel Mexico by adding cinnamon and, of course, tequila!
Have Us Plan Your Mexico Trip
Did you know we're also a boutique travel agency that specializes in Mexico travel planning? If you're looking to plan one of the best trips to Mexico, our Mexico trip planner services are here to help you plan your perfect itinerary.
---
Photo Credit: Opening photo by Maurese