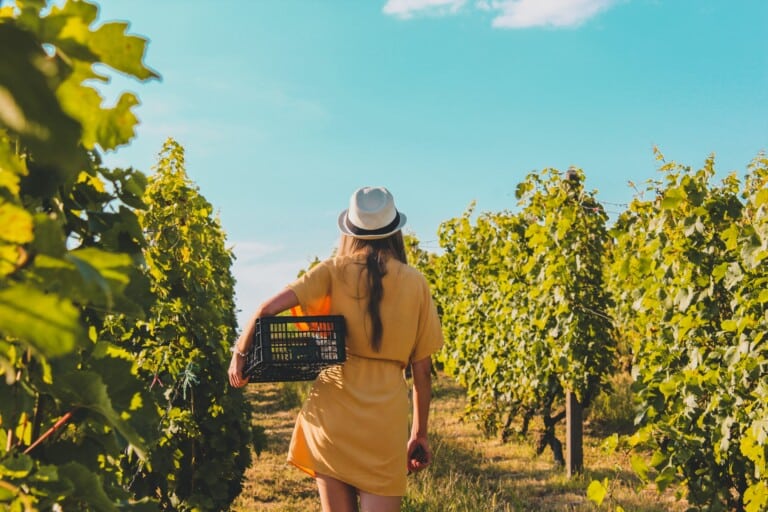 California Wine Country Travel Guide
California wine country needs no introduction. The state is a global leader in winemaking, with everything from household names to cult wineries in the mix. And there are vineyards all across the Golden State, from Mendocino in the north to Temecula in the south.
One of our main travel planning services in the Golden State is crafting unique California wine country trips. Food and wine-loving visitors like to go IRL to a winery for a wine tasting to get to know the local wines better.
From heading to urban wineries in San Diego or Santa Barbara, getting lost up the Sonoma Coast, or diving deep into Mendocino, there are chances to explore California wine across the state.
Here are our top articles and tips to help you plan a California wine country getaway.
First things first, you'll want to dive into California as a whole before we start talking about California wine country. Here are tips ranging from driving tips to iconic foods to eat and even some of our top tips for traveling more sustainably, no matter where your adventures take you.
Get To Know The California Wine And Food Scene
The California wine scene is best understood by looking at California agriculture. Why? Wine grapes are just one of the more than 400 specialty crops grown here! Then get to know the most popular wine regions and a bit about how the state is a global leader in sustainability in wine!
Iconic California Wine Country Regions To Visit
You're probably already familiar with Napa Valley and Sonoma, and when most people refer to "California Wine Country," these wine regions north of San Francisco are the areas they're referencing. 
But, the reality is that California has more than 174 AVAs or American Viticultural Areas. So, as locals, we say "wine country" whenever we're heading to any of the corners of the state. 
The best-known and most visited California wine regions beyond Napa Valley and Sonoma County are Monterey, Santa Barbara County, Santa Cruz, Paso Robles, and the Russian River Valley. 
While wine regions lesser-known outside the state but beloved by locals include Mendocino County, the Sierra Foothills, Santa Ynez Valley, Dry Creek Valley, and Lodi (where Zinfandel reigns supreme). Many California wine country regions have wine trails you can follow to create a DIY itinerary. 
If you need help deciding which tasting room to visit, are debating if it's better to stay in Yountville or Healdsburg, or want to craft a trip that includes unique experiences like dining in the vineyards, taking a hot air balloon ride, or heading to the spa, get in touch, and we'll help you out!
Bring California Food & Wine Home
As much as we love California food and wine, it's the laidback, effortlessly elegant, yet adventurous lifestyle that we adore most. Bring that California lifestyle into your entertaining with these food and wine pairing tips and some locally-inspired wine cocktails!
California Wine Region Travel Planning Resources
Starting to plan a California wine country trip? Check out these helpful links:
Join Us In California Wine Country
Starting in 2023, we'll host long weekends in California wine country. Join us to meet fellow food and wine lovers, meet local food and wine experts, all while traveling sustainably and in a way that supports the local economy. Learn more here!
Have Us Plan Your California Trip
Did you know we're also a boutique travel agency that specializes in California vacation planning? If you're looking to plan a trip to California, our California trip planner services are here to help you plan your perfect itinerary.