If you're a history buff, you likely know about the small town in the Sierra Foothills known as Mariposa, California.
Maybe you've read the county was once so vast it covered more than one-fifth of the state. Perhaps you know that one of California's first governors, John C. Fremont, became a multimillionaire when gold was found on his Mariposa property.
What Is Mariposa Known For?
Or, you've read up on the area's indigenous Miwok people and want to dive deeper with a visit to the Mariposa Museum and History Center–named one of the country's best small museums by the Smithsonian Institute. Or you've heard Mariposa is an ideal base for visiting Yosemite National Park.
But what you probably don't know? Mariposa produces wine. Which, if you travel to explore the lesser-known, is an intriguing twist to an area known for the Gold Rush and the outdoors.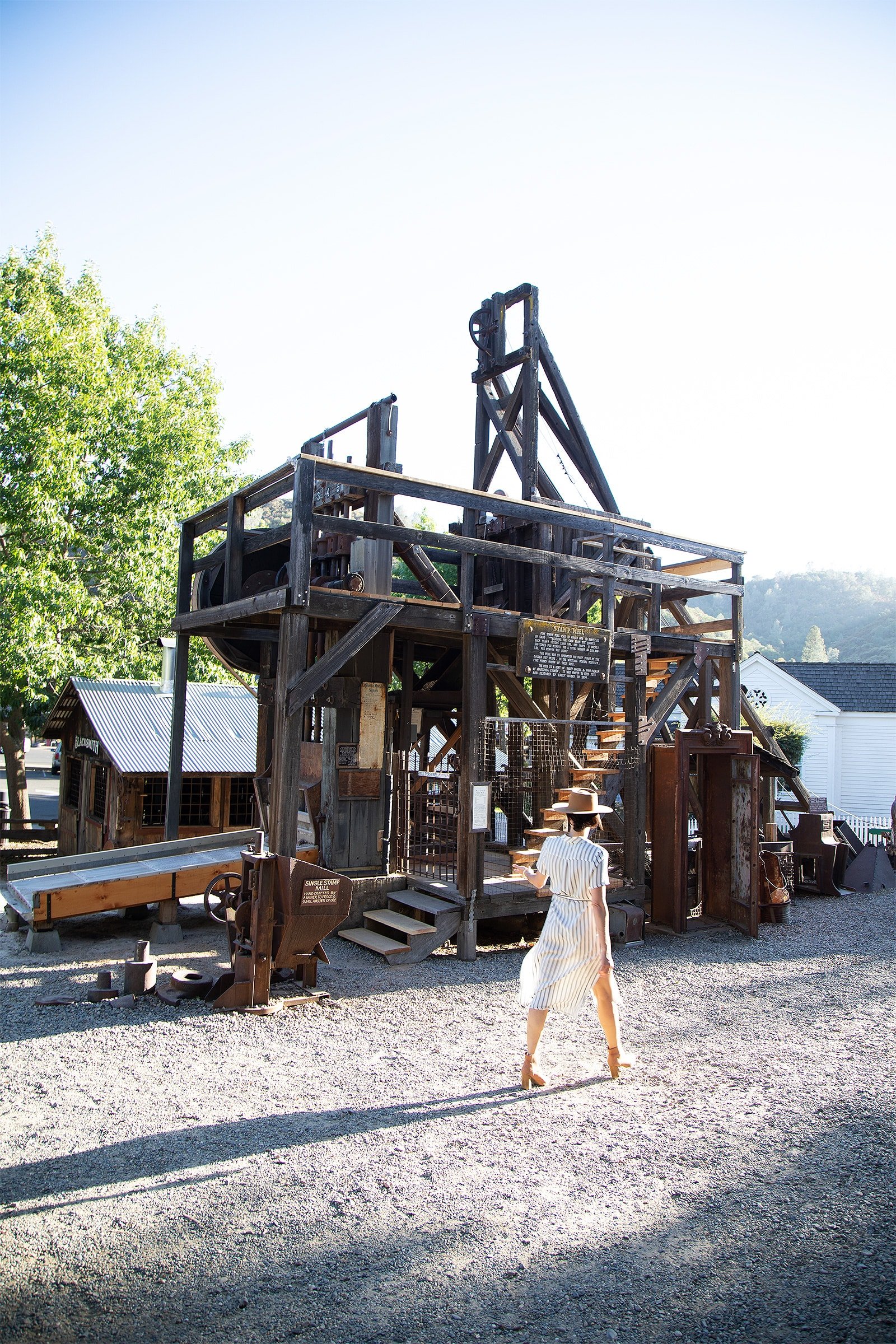 Where Is Mariposa California?
Located in the western foothills of the Sierra Nevada Mountains, Mariposa is south of Stockton and north of Fresno, just off Highway 49. The geography is varied with foothills and valleys, and Mariposa county extends from west to east. The majority of Yosemite National Park (including Tuolumne and the valley floor) and its entrances are within the county boundaries.
The History Of Mariposa California
Before European contact, the area was primarily inhabited by the Southern Miwok, but the modern-day town of Mariposa was founded in 1850, just after the discovery of gold. The historic center of town has an old-west ambiance still evident in the carved wooden storefronts.
The Edge of The Sierra Foothills AVA
At the southernmost border of the Sierra Foothills American Viticultural Area (AVA), this county also has a handful of wineries.
The Sierra Foothills AVA–at more than 2 million acres–is one of the largest wine regions in the country and is bordered by Lake Tahoe, Yosemite National Park, and the central valley. It's known as the epicenter of the California Gold Rush, and the earliest vines were planted during that era.
Most think of El Dorado County, Shenandoah Valley, and Amador County when you mention Sierra Foothills wine. But the region is varied with numerous microclimates, loamy and granitic soil, warm days, cool nights, and is situated between 1,000 and 3,000 feet.
Within the Sierra Foothills wine region, you'll find both Mediterranean-style climate and more temperate climate similar to the Rhône River Valley. This allows for variety in the grape varieties grown, though most are red wines, and Zinfandel is the most historic grape planted.
Wine In Mariposa California
Unlike the rest of Mariposa's history, the origin story of viticulture in the region is not well documented. It's believed that the first European immigrants to the area planted vines in the mid-to-late 1800s, but commercial winemaking is more recent.
Most credit George Radanovich who first planted Sauvignon Blanc and Zinfandel on his family's Mariposa ranch and launched Mariposa's first commercial winery in 1986.
Shirley Miller was his neighbor and ran the Temperance Creek winery with her husband until the mid-2000s. She was kind enough to meet us and pass along an extensive oral history.
The wineries around today–Silver Fox, Butterfly Creek, and Casto Oaks–have grown grapes since the 1980s or 1990s through Casto Oaks operated under a different name then.
Where To Wine Taste In Mariposa
Throughout Mariposa, you'll find most wineries growing similar red grapes to those you'd find in northern Sierra foothills: Zinfandel, Syrah, and Cabernet Sauvignon. However, you'll find grapes as varied as Riesling and Merlot too. 
Wine lover, Travis Medlock, opened The Local Grape wine shop during the pandemic. Located inside the ramen shop that he runs with his partner, it's a small but focused store. The goal is to curate the best wine from the eight counties that make up the Sierra Foothills AVA. And, if you want to dive even deeper, you can join their wine club.  
Kris Casto and her late husband purchased the six-acre vineyard now known as Casto Oaks winery in 2001, and it was almost entirely planted with Zinfandel. 
Today their grandson, Jason, has taken over as head winemaker, and he has taken the winery in a more Bordeaux-focused direction. He has kept Zinfandel while also planting some Cabernet, Cabernet Franc, and Merlot.  
You can try their wines at their tasting room in downtown Mariposa. Or, if you'd like to dive deeper, book a tasting at their property just a few miles north of town. By the way, you can even overnight there if you're in search of a place to stay.  
With a website like yosemitewine.com, you can be sure that owner Bob Gerken has a big love for both wine and Yosemite, which is why he encourages people to make time for both the outdoors and some wine tasting when they visit.
Bob's parents planted their first grapes in 1984, and they have been developing their family vineyards ever since. Along with the traditional Zinfandel, he produces Riesling, white Merlot, and Chardonnay. Head to their website to book a tasting, which is a pretty perfect cap to a day in Yosemite. 
More Central California Wine Tasting  
Extend your wine tasting in California by heading north to visit the numerous other wineries throughout the Sierra Foothills AVA or going west to visit wineries like Quady and Cru along the Madera Wine Trail. Get more travel tips about the area here:
Have Us Plan Your California Trip
Did you know we're also a boutique travel agency that specializes in California vacation planning? If you're looking to plan a trip to California, our California trip planner services are here to help you plan your perfect itinerary.
---
PhotoCredit: Mariposa Museum Stamp Mill photo by Tony McDaniel; Wine pouring shot and house in live oak tree photos by Melissa Mills Photography; all other images by Salt & Wind Travel
Sponsored Post: This article was brought to you by Discover California Wine. Thanks for supporting these sponsors who help us keep Salt & Wind Travel up and running!