Yes, we Angelenos have four seasons of summer, so we're not exactly traditional when it comes to the holidays.
Wintertime traditions in Los Angeles amount to clocking in beach time in the morning and skiing at 50°F that afternoon.
That SoCal sunny spirit spills over into our day-to-day style so it's no surprise we're bringing it to our gifting as well.
Inspired by one of our favorite cities in our home state, this gift guide is packed with treats from our favorite local artisans and places that like L.A. are stylish, fun, and a little bit indulgent.
---
Opening photo by Meric Dagli
Your friend who ditched the left coast in favor of New England? You know she misses the Golden State, even if she's hesitant to admit it.
This SoCal-inspired candle is packed with scents that are spot-on L.A., like night-blooming jasmine, bright citrus, and fresh sea spray. Surprise her with this thoughtful gift as a reminder that you love her even if she's no longer your regular for morning Malibu hikes followed by farmers' market visits.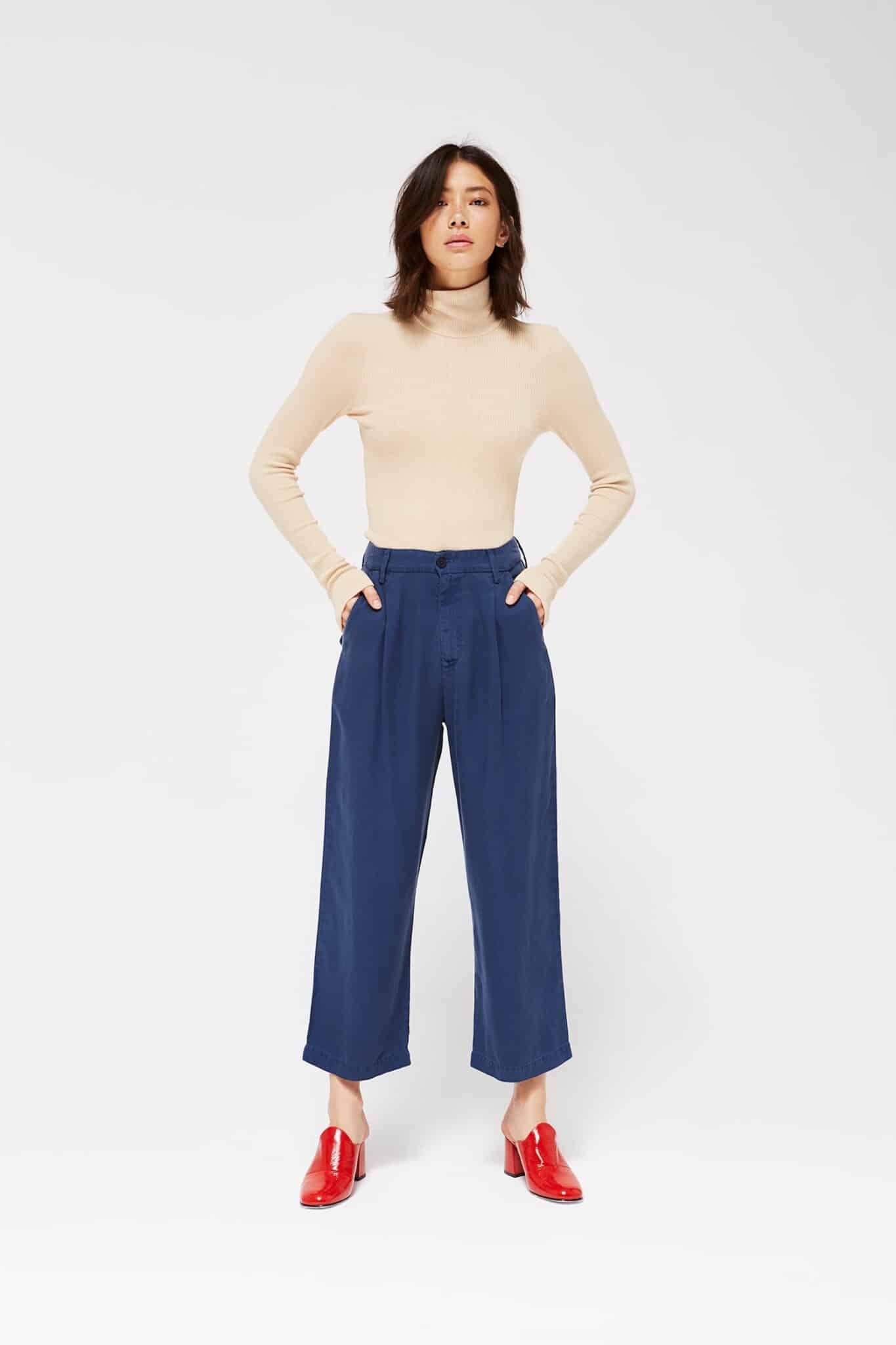 In a city that's all about seeing and being seen, what you're wearing matters. A lot. Channel the effortless Angeleno look this holiday season with Lacausa's statement trousers, made right here in DTLA.
These pants pack a one-two punch in our style handbook because they pair just as easily with winter knits on a chilly LA morning as they do with our fave summer tanks during a breezy top-down drive on the PCH.
Skin Owl's kits are the perfect ammo for your on-the-go amiga. This local Los Angeles brand stocks a chic-as-can-be beauty bag full of their fun-sized beauty drops and award-winning creams, which have garnered the praise of Elle mag amongst others.
We promise that your beloved beauty queen will be a fangirl too once she's got this in her travel tote!
We've been head-over-heels about Compartes since owner Jonathan revamped his family's classic Los Angeles chocolate shop. It's hard to choose a favorite with such a delicious array of chocolate bars.
But our fave flavor of the moment? Their Beverly Hills Hotel collab with milk chocolate enrobed in the hotel's trademark palm print pattern. It's a marriage of two L.A. classics that we can definitely get behind.
If you're in the Los Angeles area and in need of a hostess gift stat swing by Cake Monkey, the bakery that had our hearts from the first itty bitty mini layer cake they baked. You can snag a gift box of their famed treats before hitting the holiday party.
Featuring beloved takes on bakery classics like Ho Hos and Poptarts, these nostalgic riffs take us right back to our childhood in just the way that the holidays should.
Lucky for us, craft coffee roasteries abound in sunny SoCal. Demitasse Coffee Roasters provides us with cups from some of the greats-that is-micro-milled, locally roasted blends carefully sourced from a slew of their acclaimed partners worldwide.
For the true coffee-connoisseur, their Finca Los Angeles blend is the perfect stocking stuffer, with holiday hints of spice and buttery pecan pie.
You're not an Los Angeles local in our book unless you've braved that ridiculously long Sunday line at Grand Central Market for one of Eggslut's prized breakfast sandwiches, a taste of Madcapra's modern twist on the falafel, or a bowl of Sticky Rice's heaven-sent panang curry.
There are too many stellar vendors at L.A.'s modern food-mecca, Grand Central Market, for us to pick just one that you should try. That's why the newly released Grand Central Market Cookbook, featuring recipes from an ensemble of outposts at the DTLA open-air market, just sings "gift me" to any foodie with an appreciation for the city's local eats.
Whether you've only been exposed to mexican food through your hood's boozy taco tuesday crawl, or would withstand rush hour traffic on the 405 for your fave back-alley greasy rito-this book is your gateway into the cult-like following that Los Angeles has garnered over their superior Mexican eats in recent years.
Written by James Beard Award-winner and beloved local food writer, Bill Esparza, this cookbook feels like a love story to his fave cuisine in his favorite city, all wrapped into one colorful and thoughtfully crafted culinary atlas.
Connect With Salt & Wind Travel
More Los Angeles On Salt & Wind Travel