You've probably noticed that, just as much as my adventures influence my cooking, so do ingredients. And when it comes to one set of ingredients—pulses—I can't help think of how many places I've seen them. Pulses (as in chickpeas, lentils, split peas, and beans) are key to the cuisine in so many places I've set foot from France to the Middle East and India to here in the U.S. of A.
I'm not sure if you've heard but 2016 is the International Year of Pulses so I'm helping to get the word out and to challenge you to eat more pulses. As in, pledge to eat pulses once weekly for 10 weeks (or even the whole calendar year). Need some ideas on how to do that?
Our Best Pulses Recipe
Well, here are some of my favorite travel-inspired pulses recipes.
CHICKPEAS
It's probably time to admit just how often I eat chickpeas. From salads to dips to soups, I use them all the time. As in, at the start of each week, there are dried chickpeas soaking in my kitchen so I can use them all week for snacks to lunches.
They're so part of my diet that it's not really springtime to me until I've made a bowl of Asheh Reshteh (a Persian chickpea and noodle soup).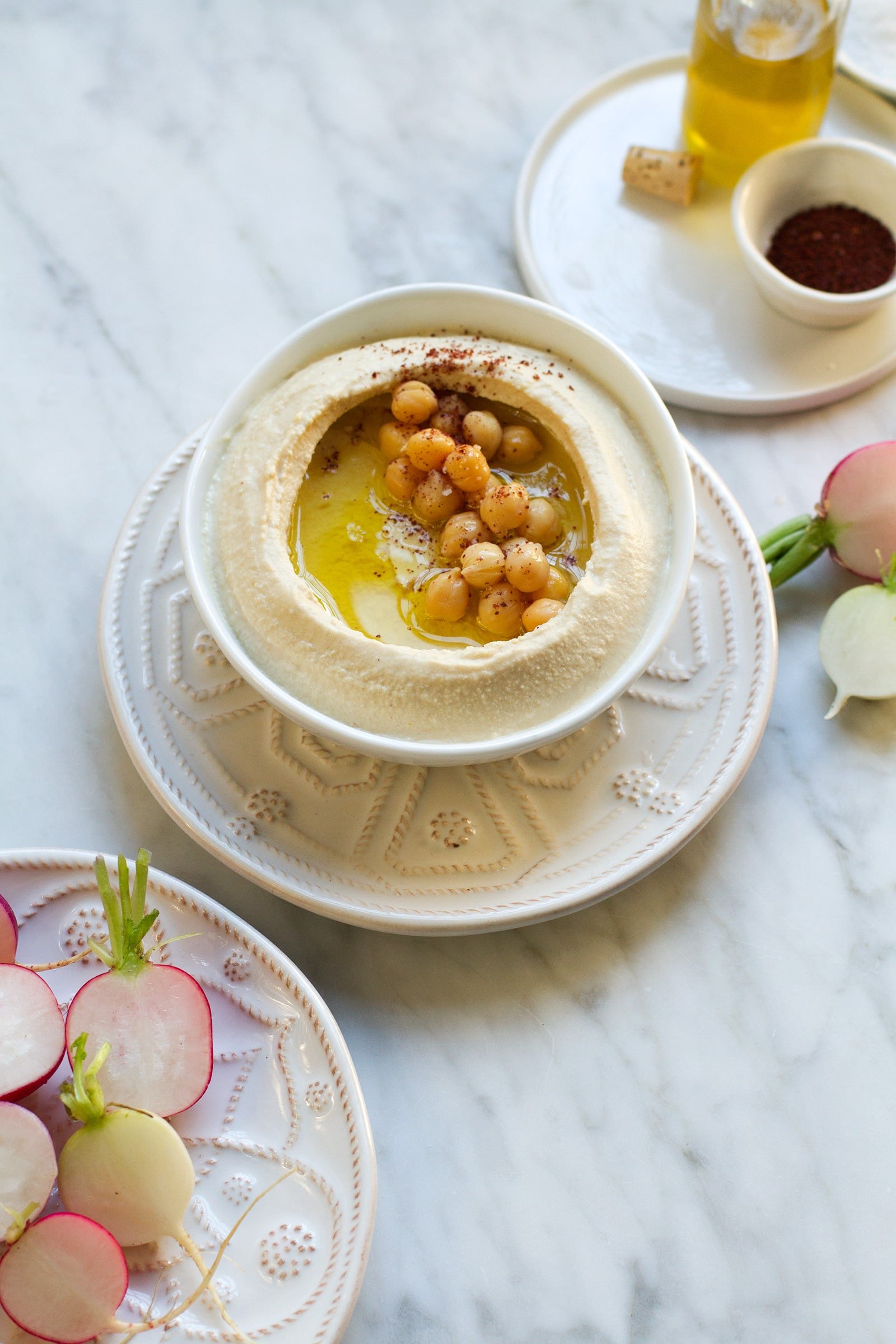 So, it's probably obvious, but, when I think of chickpeas, I can't help but think of the Middle East. That part of the world has always inspired me in the kitchen. Maybe because I grew up in an area in Los Angeles with a mix of people from the area or perhaps because they focus on fresh, simple preparations with many veggies we have here in California.
In the last few years, I've been in kitchens from Lebanon to Jordan and Israel and have learned a lot about the regions cuisine, including how to make the best hummus (if I do say so myself).
LENTILS
It took me moving to Europe to really, truly appreciate lentils. Growing up, my French stepmother would make a great lentil soup but that was pretty much it. And then I saw them everywhere.
Green Le Puy lentils tossed with a tangy vinaigrette and frisee in France; brown lentils slow-cooked with cotechino to bring good luck during Italian New Year's celebrations; and stewed with chorizo in Spain. If I have to choose a favorite type, it's a tie between the meaty Le Puy lentils and the tiny black beluga lentils.
Speaking of Spain, I love the combo of lentils and ham (washed down with a glass of Sherry). Usually they're stewed with chorizo, but stews don't really work with Southern California's warm weather.
My nod to that combo is this variation on a tapas dish I had long ago that I still dream of: crisp lentils with jamon Serrano and sherry vinegar. During the springtime, I make this crisp lentil dish with just-roasted asparagus and a tangy sauce. And, yes, still wash it down with that glass of Sherry.
SPLIT PEAS
I'll admit it: split peas were one-hit wonders to me for years. I'm talking Split Pea soup was the extent of my split pea repetoire until I went to India. There they use split peas in all sorts of fashions but one of my favorites was just simple stewed split peas for a variation on dal.
I am partial to the yellow split peas (it's really an aesthetic thing, to be honest) and use them for soups, obviously, but also cook them to throw into salads or mash them for a dip (like the one on the next slide)!
Photo by Harald Walker
Speaking of India, this recipe is a total homage to my trip there a few years back. Traveling around and eating everywhere from roadside stands to fancy hotels showed me just how amazing and versatile the food really is. I was blown away by the freshness—of ingredients, of spices, of everything—and brought that into my cooking when I returned.
This split pea wrap has all the familiar flavors of Indian food—spice, freshness, boldness—but put into a super healthy veggie wrap that will change your mind about what a veggie wrap can be.
BEANS
Here at Salt & Wind we use beans in all sorts of places from sides to dips to soup but this salad is something we turn to time and again. If you come visit me, you're bound to see a vat of beans simmering away in prep for a dip or just a really good bowl of beans.
Speaking of, I'm all for convenience when it comes to food but I really believe that using dried beans (well, all pulses for that matter) instead of canned beans is a really easy step that makes a HUGE difference in your cooking. If you feel like you've never had good beans, then check out my friend, Steve Sando's company Rancho Gordo, that has such beautiful heirloom beans (and tons of great recipe ideas), you're sure to become a convert.
This a twist on a salad I used to eat when I lived in Italy. During the summer, when it was too hot to think but I wanted something healthy, I'd make this salad and it'd keep me full for hours.
But the truth is, I turn to beans a lot in cooking so this is just one of the many bean recipes we have here on Salt & Wind. Check them out for even more inspo to get your pulses on!
Have Us Plan Your Next Trip
Did you know we're also a boutique travel agency specializing in vacation planning? If you're looking to plan a trip, our trip planner services are here to help you plan your perfect itinerary.
---
Sponsored Post: This story is sponsored by North American Pulses but all content, ideas, and words are my own. Thanks for supporting these posts, which allow us to keep Salt & Wind up and running.