Baja California is our go-to travel destination right now because it offers the perfect blend of emerging wineries, vibrant art, and rich history.
Every time we come back from one of our trips to Baja California, we bring a few more of the region's flavors into our homes. And while we do bring back some wine or some spices, more often than not it's just straight-up inspiration.
11 Baja Style Mexican Food Recipes
So, we've told you all about the must-eat dishes in Baja California and even launched our travel planning services to help show you our favorite places. But what if you can't make it? From fish tacos to ceviche and everything in between, here are 13 recipes inspired by Baja to give you a taste of one of our favorite regions of Mexico.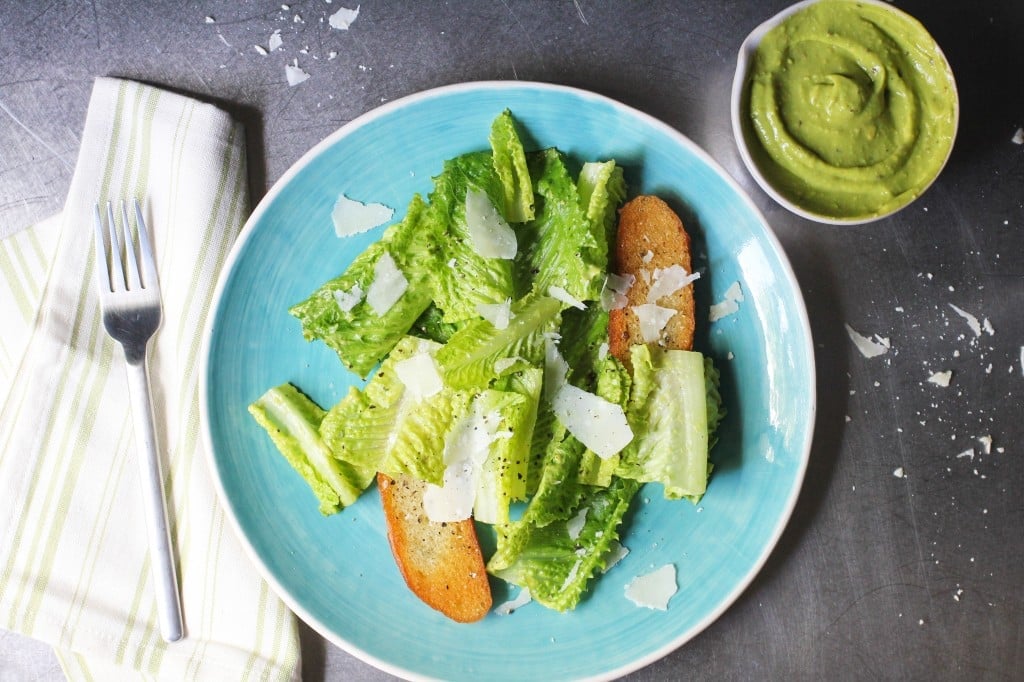 A fun little food fact about Baja? Well, it turns out Caesar Salad originated in the Hotel Caesar in Tijuana, so what better way to celebrate the history of Baja than with this classic dish? Tossing the salad in the avocado dressing gives this dish a totally modern twist.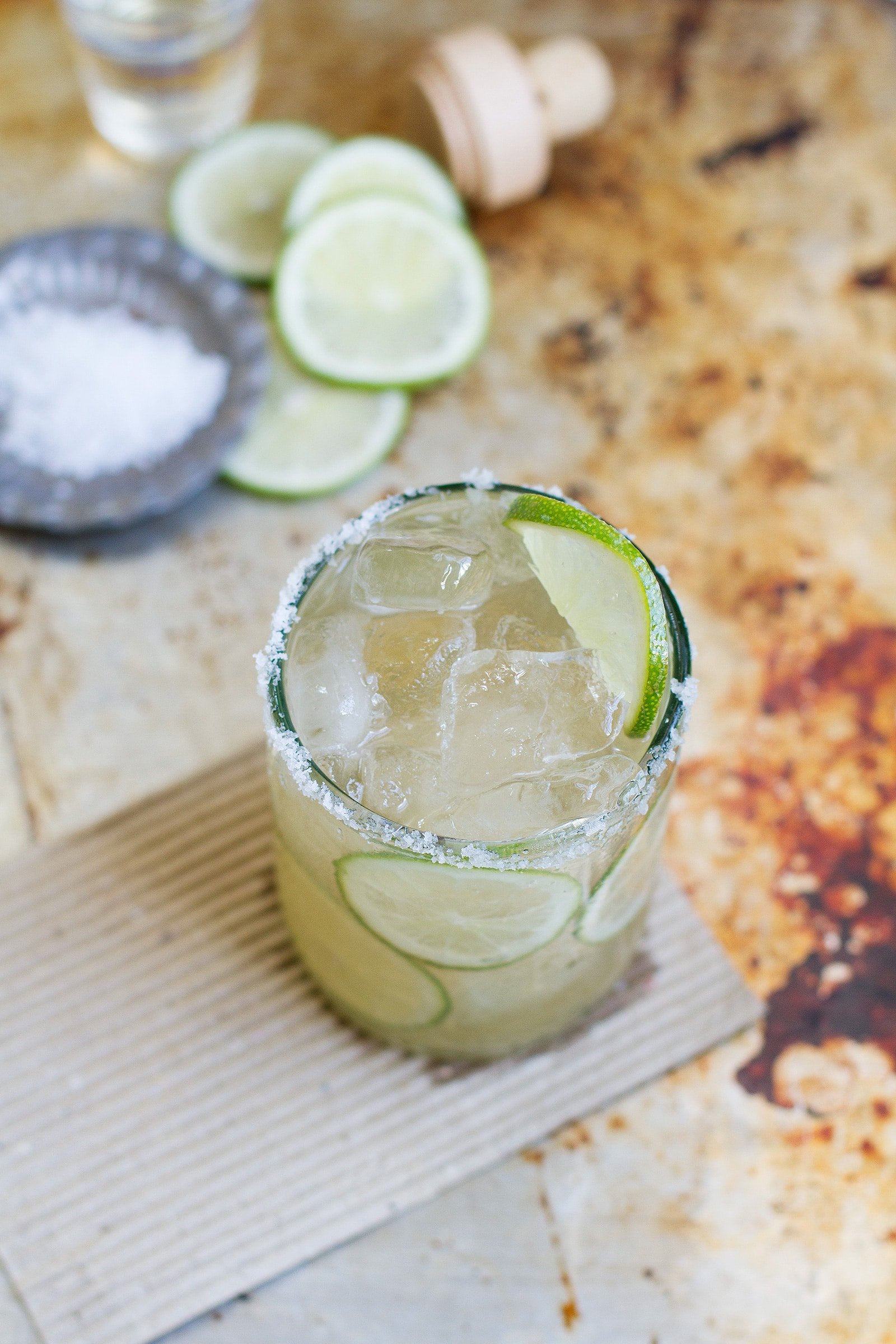 Another classic that's rumored to hail from Baja California… The margarita! This classic cocktail is said to be from Hussong's Cantina in Ensenada and we totally embrace the kitschy sawdust interior where they serve pitcher after pitcher of margaritas.
Our version is an homage to Hussong's version — basically, a Cadillac margarita that's 100% real with zero shortcuts. Meaning it's filled with fresh-squeezed lime juice, loads of crushed ice, and 100% agave tequila.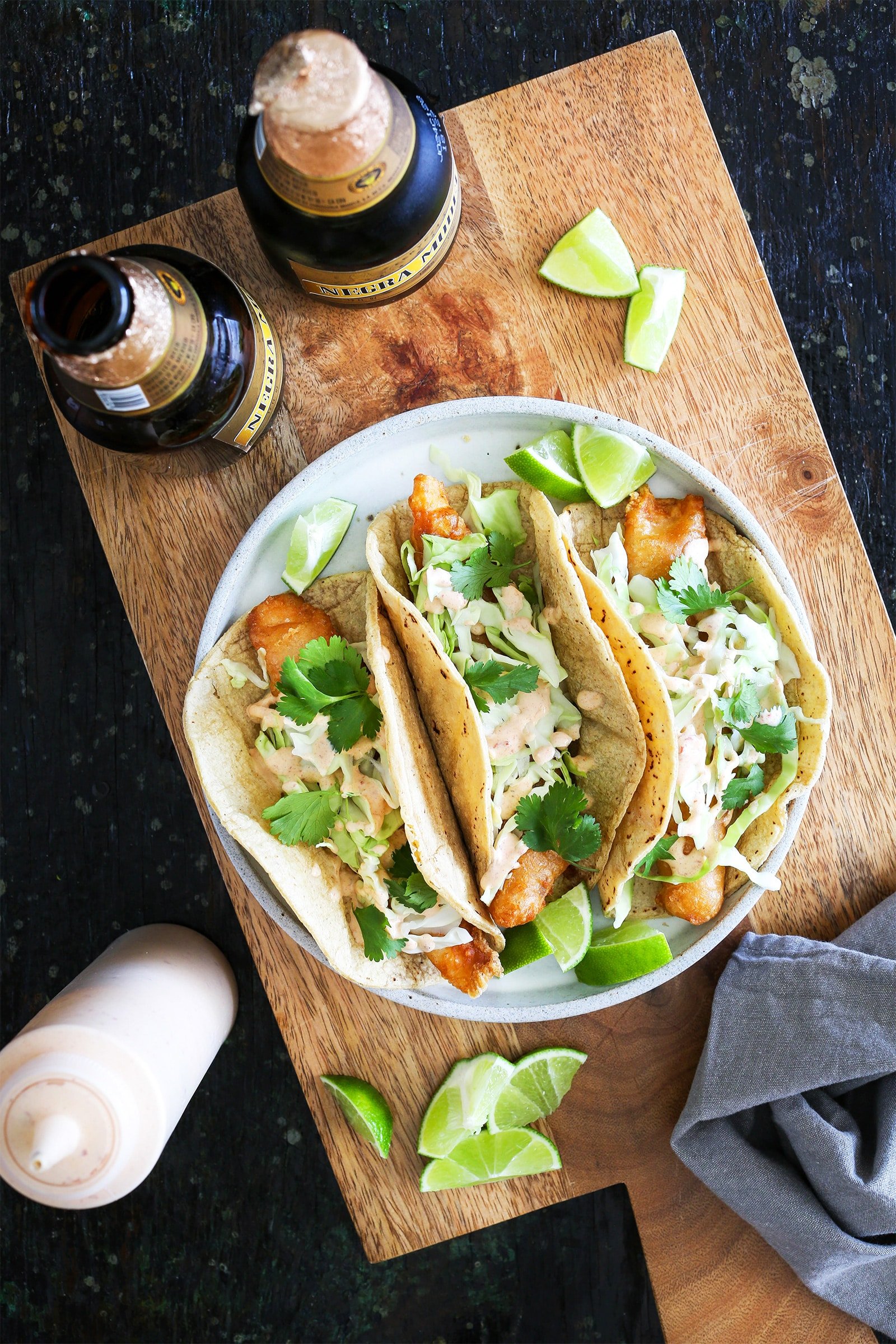 Okay, ya, as Southern Californians, we love a good fish taco. And though you can find them all over Alta California, they originated in Baja.
Inspired by one of our favorite fish taco spots around, these tacos are battered in beer, sprinkled with cilantro, and brightened with lime.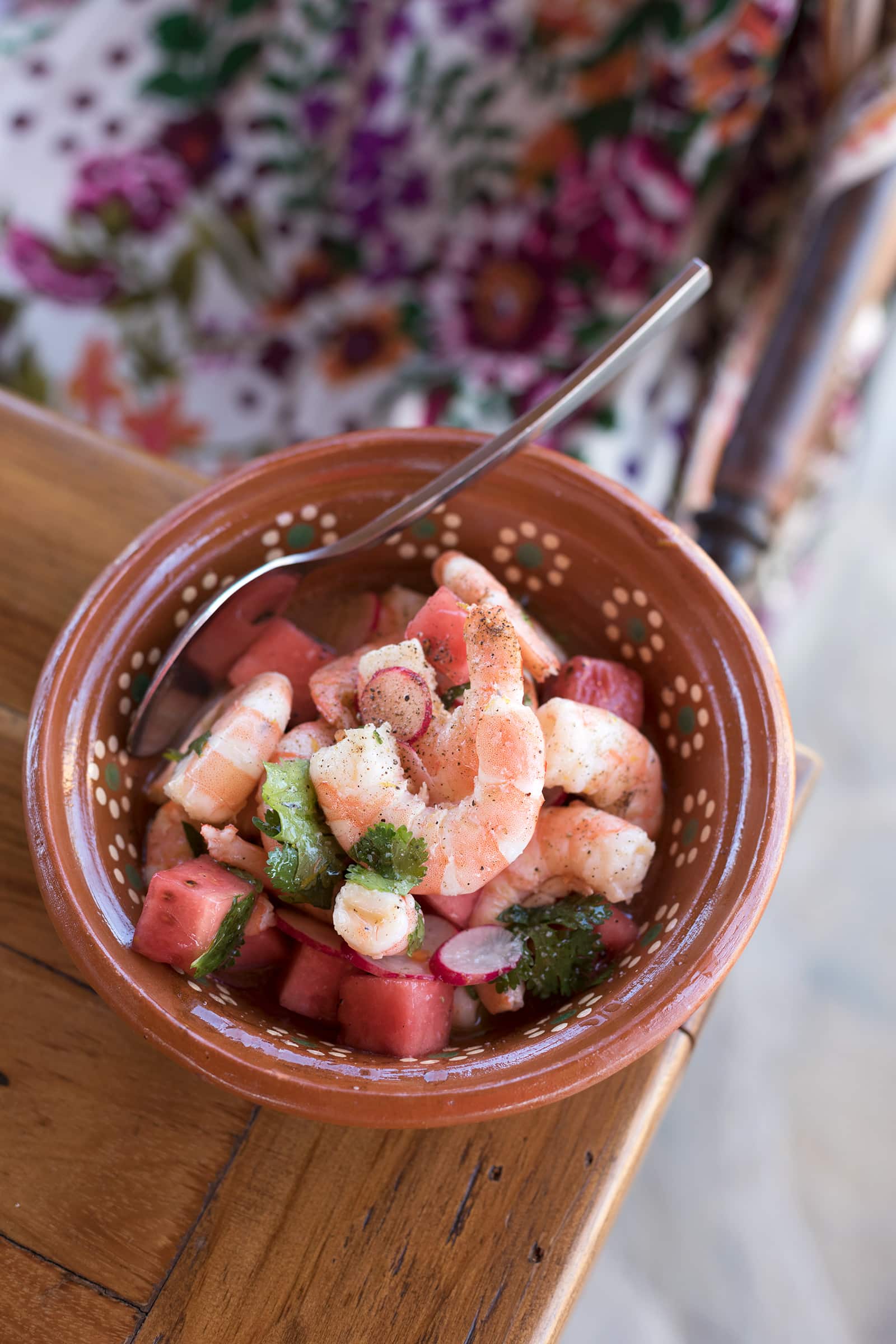 Truth is, we first encountered this ceviche on a trip to Rancho Pescadero in Baja California Sur but we're adding it to this list because across the Baja peninsula you can find some amazing seafood ceviche.
This year we'll be making this Shrimp and Watermelon Ceviche on repeat because it has quickly become one of our favorites.
So, in case you haven't noticed, seafood is kind of a thing in Baja California. Though you find aguachile (a twist on ceviche) everywhere in Tijuana to Ensenada, it is said to come from Sinaloa (the wave of immigrants from that area brought it to Baja).
This version uses loads of herbs, chiles, and lime to marinate the shrimp, and it's pretty much the easiest (and possibly) most delicious version out there.
A trip to Baja California is not complete without aiming to eat as many tostadas as you can muster. And if you're going to talk tostada in Baja, you have to try the legendary pisco clam and sea urchin tostada at La Guerrerense.
Equally legendary? Their super spicy peanut salsa is worth crossing the border. Here's our attempt to recreate it, and it's up to you to head to Baja and do a side-by-side taste test!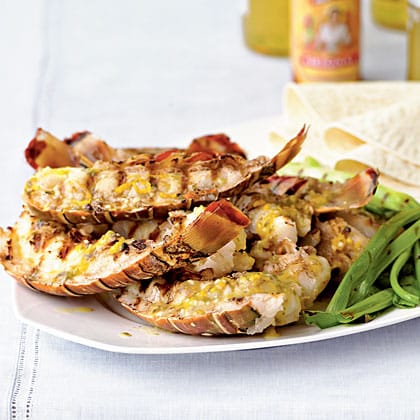 To get a taste of the local spiny lobster, a mandatory Baja California stop is Puerto Nuevo — basically a town near Rosarito with restaurant after restaurant that exists exclusively to cook freshly caught lobster.
The next best thing is to cook it yourself. So, for your next cookout, grab a cold Mexican beer, light up the grill, and go for lobster tails. We prefer bold to bland, and adding a dash of hot sauce, some charred green onions, and orange zest does just that.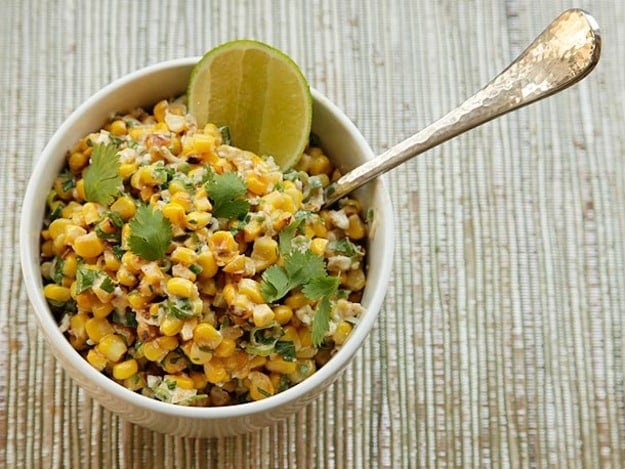 One of the things we dig most about the food in Baja California? The use of lots and lots of fresh veggies. This smoky-sweet street corn salad takes the flavors of classic esquites and lightens them up and totally reminds us of a similar dish we've had at La Justina Restaurant in Tijuana.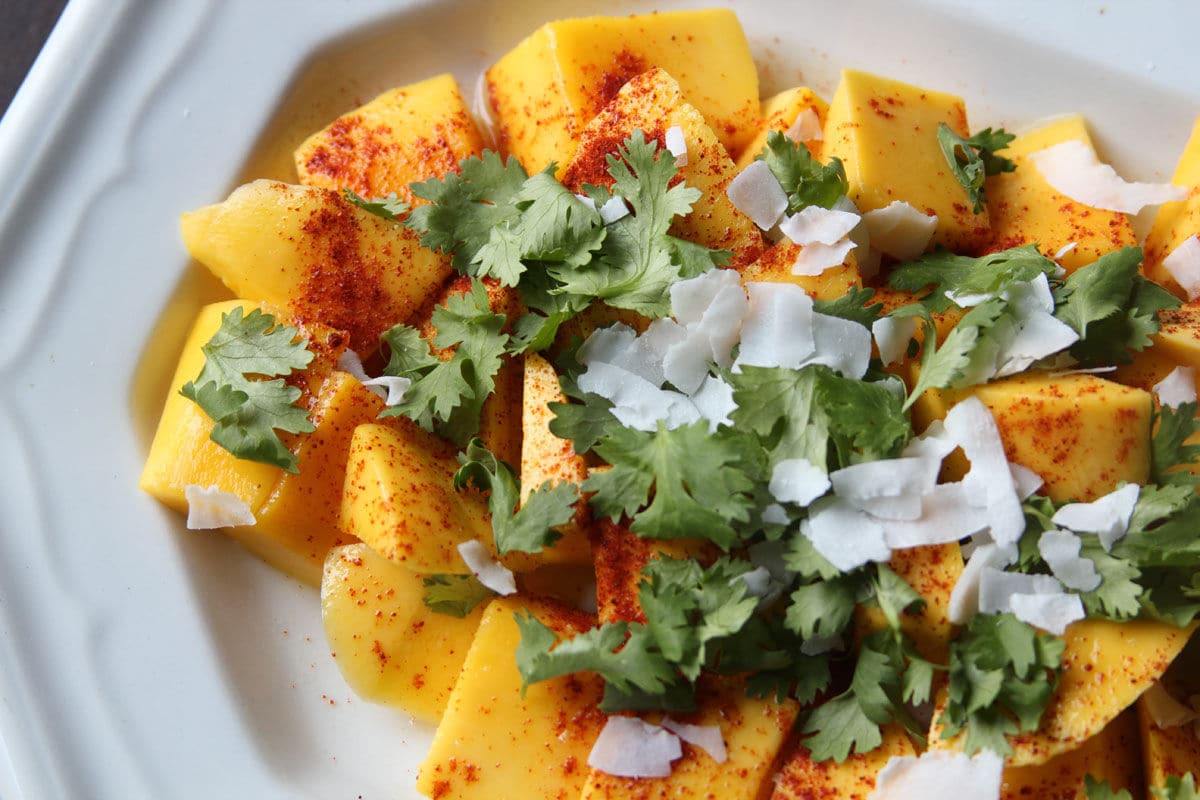 Okay, mango with chile is by no means a Baja treat as you can find it all over Mexico. But this fancified version with spicy mango, fresh mint, and cilantro, is a dish we'd take over regular old fruit salad any day of the week.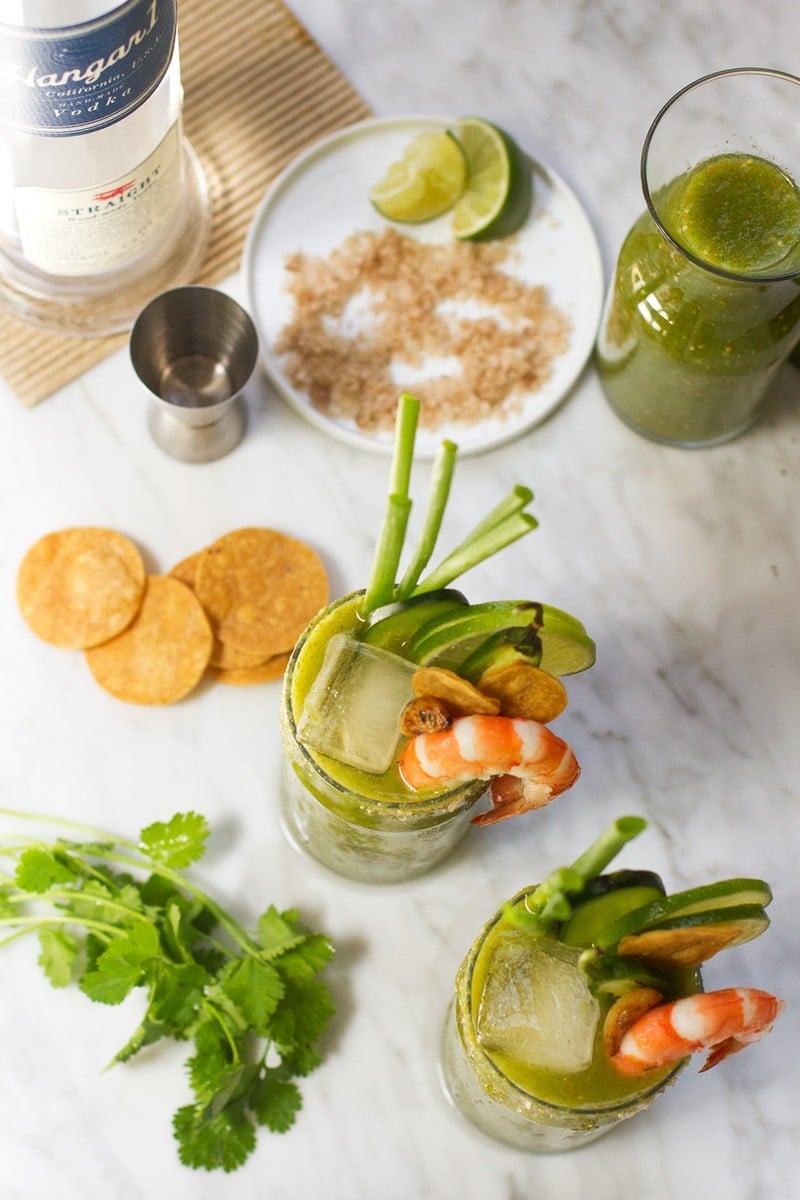 First things first… Bloody Marys don't have to be red and no they're not from Baja. But we do believe this salsa "verde" twist would be a perfect pairing to a Baja-inspired brunch. Spicy tomatillos, refreshing cucumbers, and smoky sea salt make this Baja-style Bloody Mary a headliner on our summer cocktail list.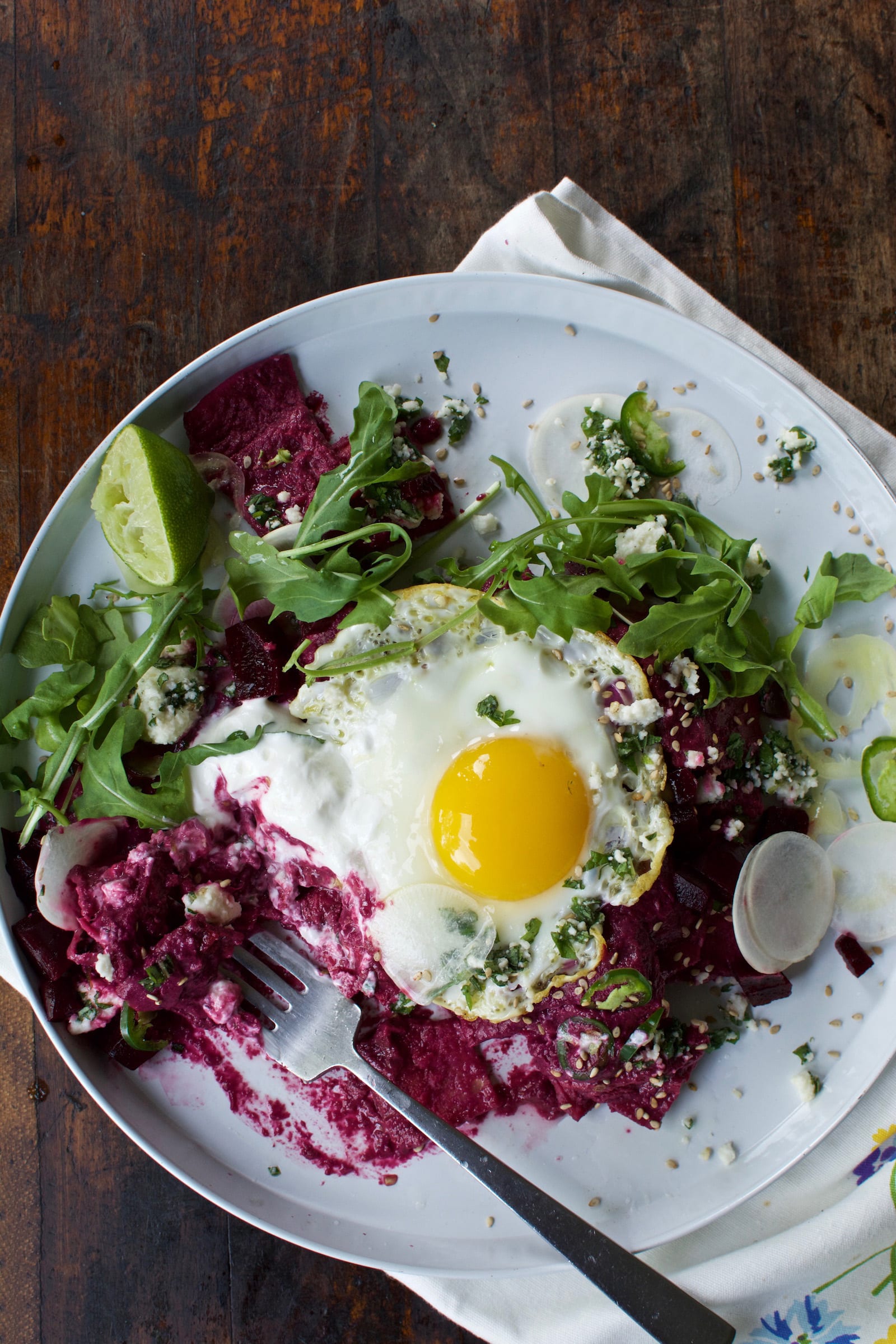 Speaking of brunch, Tijuana knows how to do it right. One place that we're totally smitten with is Alma Verde where they have all sorts of pressed juice, really amazing French toast, and some of the best chilaquiles we've ever had, including this sweet, spicy beet version!
Have Us Plan Your Mexico Trip
Did you know we're also a boutique travel agency that specializes in Mexico travel planning? If you're looking to plan one of the best trips to Mexico, our Mexico trip planner services are here to help you plan your perfect itinerary.
---
Opening photo by Kristen Curette Hines