To us, the ultimate road trip destination is California. And the ultimate California road trip is the Big Sur drive.
Bold statement, but we're not apologetic. Yes, as residents of the state, we are 100% partial, but we're clearly not alone. In fact, Visit California has a whole section of its site dedicated to the topic called the Road Trip Republic. 
Big Sur Highway 1 Road Trip
But, of all the many road trips in this state – from a getaway to Palm Springs to the Eastern Sierra – the one we get asked about the most is the Big Sur drive along California Highway 1.
We get why: this is a stretch of coast with views so beautiful it tops most bucket lists. On par with Italy's Amalfi Coast or Hawaii's Road to Hana, the Big Sur drive is a trip everyone should do at least once in their life. 
But planning takes preparation, which is why one of the most popular requests we get for itinerary planning is for this very road trip.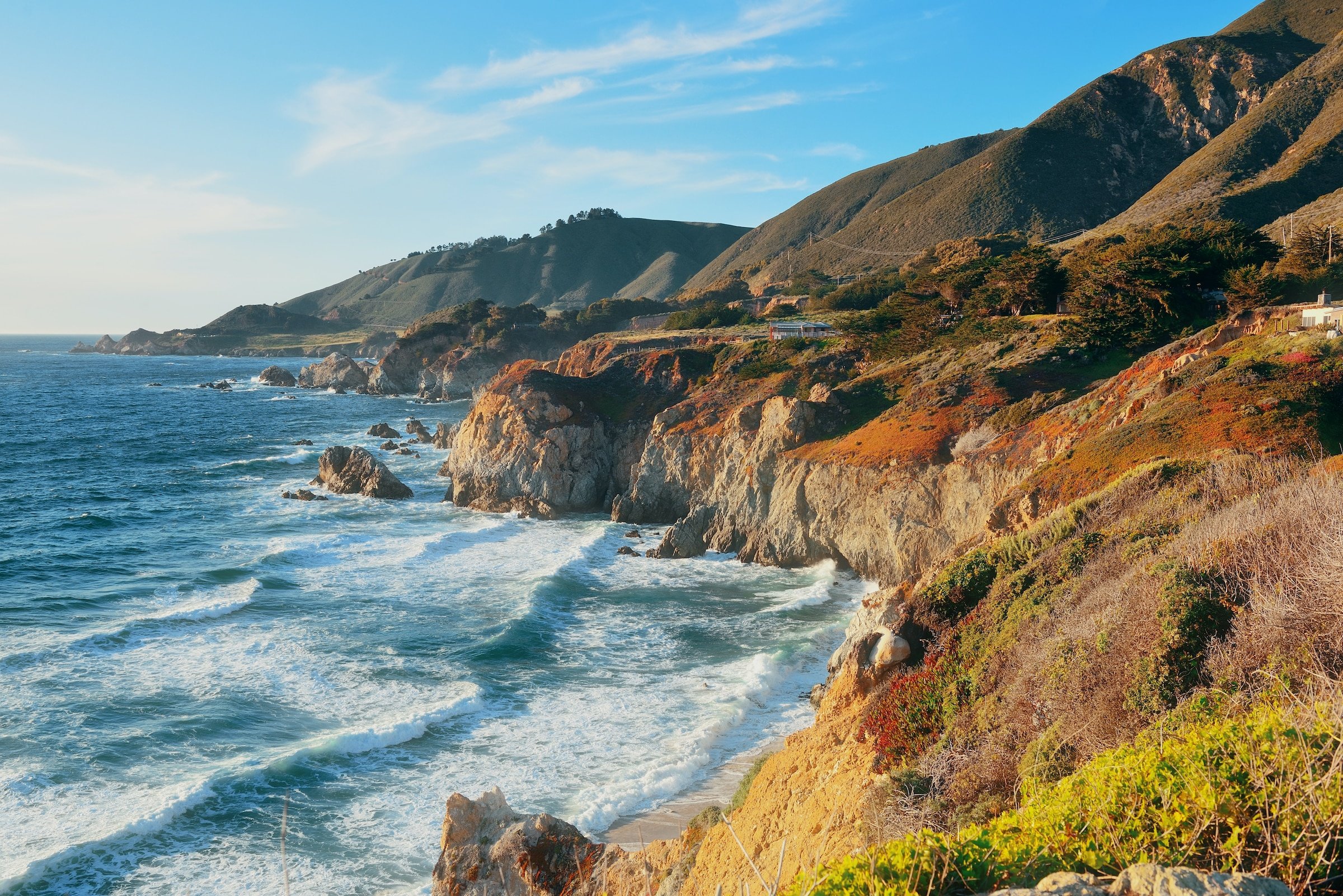 Tips For A Perfect Big Sur Drive
Make your vacation a success by first reading our California road trip tips. Here we're sharing the answers to the top questions regarding the California Highway 1 Big Sur drive:
Take It Slow
Give yourself plenty of time, because, let's be honest: feeling rushed does not a good vacation make. Also the Big Sur drive goes along some of the oldest roads in the state so speeding can be dangerous.
Account For Traffic
Plan your travel around rush hour (especially when leaving Los Angeles or arriving in the Bay Area) as the last thing you need is to stress out while on vacation.
Have Offline Maps
Download your directions as an offline map at the start of the day because you may lose your cell signal at various points.
Keep Tabs On The Gas Gauge
And, finally, always start the Big Sur drive with a full tank of gas so that you don't end up as I did once with barely enough gas to make it from San Simeon to Ragged Point.
Big Sur Drive FAQs
Where Does California Highway 1 Start and End?
This historic state route is the longest of the state routes at just over 650 miles.
It starts in the south in Orange County at Dana Point and ends in Legget Point in Mendocino County. You may also hear it referred to as the Pacific Coast Highway, the Coast Highway, or the Cabrillo Highway because various sections are coined as such.
But, when people are talking about doing a road trip and driving California Highway 1, most are referring to the part between Los Angeles and Monterey.
In fact, the stretch from Cambria north to Carmel passes through Big Sur, California, and was designated as the state's first scenic highway.
What Is There To See On Highway 1 California?
This whole California coast has something to offer from the surf-centric tows of San Diego to the sleepy cliffside villages in Northern California. But, we're focusing on the area from Los Angeles to Monterey.
This part is visually stunning and there is a lot to see and do. There is a mix of historic spots, sleepy beach towns, lots of outdoor activities (surfing, hiking, horseback riding, biking), world-class wineries, artisan makers, craft beer, farm-to-table food, family farms, boutique hotels, and local restaurants aplenty.
As such, you'll want to plan your Big Sur drive around your interests. Give yourself at least a day in a few of the towns along the way, such as Santa Barbara, Paso Robles, Pismo Beach, and, of course, Big Sur. Or, if you want to go to quieter, less-frequented California Highway 1 towns, consider Morro Bay, Cambria, Santa Ynez Valley, or Carmel Valley.
You can extend the trip a few days to check out San Francisco, Sonoma, or even Mendocino. But, if you're looking to drive the central part from Los Angeles to Monterey, we'd suggest between four and seven days.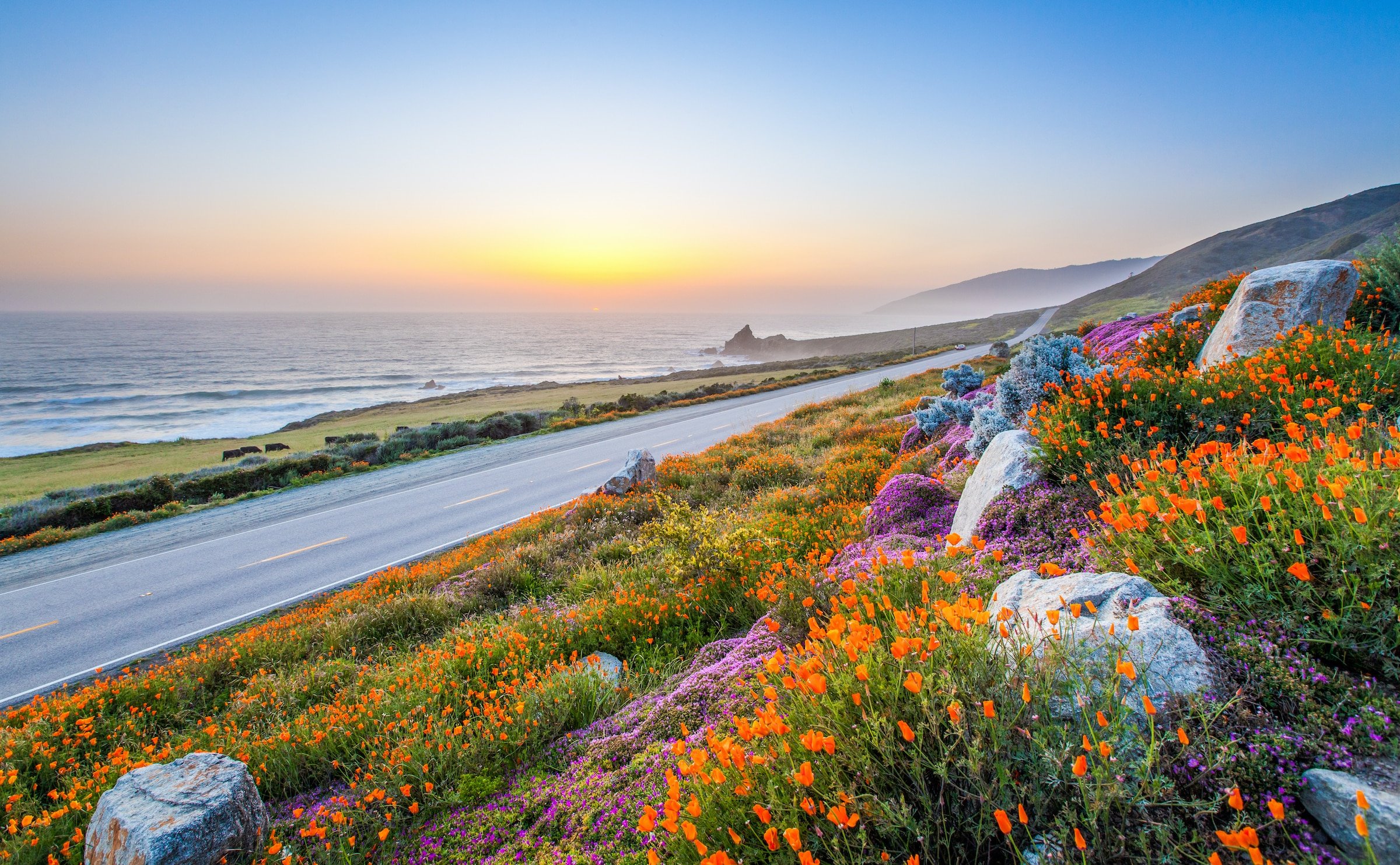 How Long Does It Take To Drive Highway 1 California?
We hate to skirt answers, but the length of the Big Sur drive truly depends. That's why the first step in our itinerary planning is to understand your travel objectives.
As in, is this your first time here? Do you want to drive one way? Or go to Big Sur and then turn around?
For first-timers focused on the Big Sur drive, we'd recommend driving no more than 100 miles a day. That will give you plenty of time to explore the wine, food, beaches, and scenery.
If that doesn't seem like very much driving, remember that a significant portion of this trip includes windy roads built a century ago.
The speed limit is 55 mph for most of the windy part, but most drivers slow down to 30 mph since they're unfamiliar with the terrain and they're driving to take in the view.
What Is The Best Time of year to drive up the California coast?
We have temperate weather all year long, but there is still a better time of year for making this trip. We prefer the spring and the fall.
The summer gets busy as visitors descend from around the world. Then, in the winter, it can get foggy, rainy, and even dangerous as parts of the road may wash out if there is a big enough storm.
The spring and fall are when there are fewer travelers, generally pleasant weather, and the hotels are more affordably priced. And, if you're lucky, you may see wildflowers blanketing the hills as you drive.
When Is California Highway 1 Open?
What is the result of taking a nearly 100-year-old stretch of road, setting it along cliffs, and adding in winter rainstorms? It means that road closures in Big Sur are a real thing.
Throughout the years, sections of the Big Sur drive and some bridges have washed out. Though the storms usually happen in the winter, if it is bad enough, the road can be closed for months.
To make sure you have the latest information, head to the Caltrans website and check the road conditions.
What Are The Best Places To Stay On Highway 1 California?
Honestly, that depends on the kind of traveler you are.
For the outdoor lover, there are well-kept campgrounds, cabins, and even glamping.
For the locally-focused traveler, there are numerous boutique hotels, renovated mid century motels, and quirky b&bs.
And, for those looking to get pampered, some 5-star hotels and resorts offer the top luxury.
You'll want to read this if you're trying to decide on which towns along California highway 1 to visit. Or, if you need specific advice about where to stay, don't hesitate to reach out!
Where Can I Get A California Highway 1 Road Trip Guide?
We've got you covered for your Big Sur drive! Head here to take a look at our 5-day road trip itinerary from Los Angeles to Monterey.
Does Big Sur get crowded?
Yes. Big Sur gets more visitors than Yosemite National Park so over-tourism is a real issue. Please do your part to leave no trace and travel responsibly.
For tips on how to do just that, read up on the Visit California Safe Travel (a.k.a. the RESPECT) code.
Are there any specific tips for the Big Sur scenic drive?
Like we said before, take your time, especially on the section from Ragged Point to the town of Big Sur. You'll likely want to pull off the road at many a lookout to look up and down the coast and, the rather curvy, old roads simply aren't conducive to driving quickly.
Some people claim it's best to drive from North to South because your car is closer to the ocean. Honestly, we don't think that's an issue because it's a two-lane highway, so there isn't much obstructing your view. Also, it's all-around safer if you pull off to the lookouts.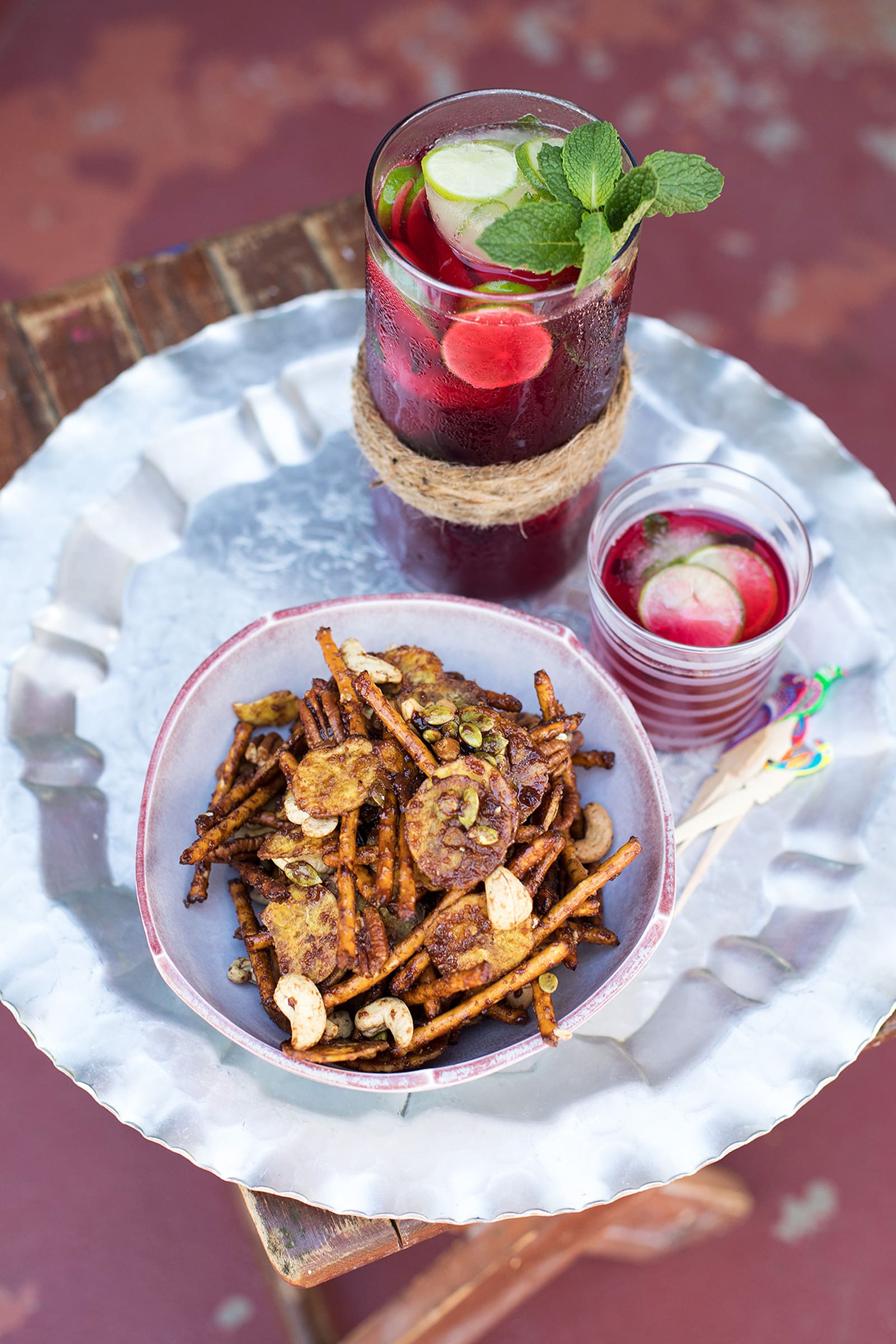 What are the best recipes to make for a road trip?
The only thing we love more than a good road trip is planning what to eat.
We have plenty of recommendations of where to stop along the way and plan to bring a few healthy, homemade snacks. Here are our top road trip-worthy recipes.
California Road Trip Planner
Did you know we're also a boutique travel agency that specializes in California vacation planning? If you're looking to plan a trip to California, our California trip planner services are here to help you plan your perfect itinerary.
---
Photo Credit: Bixby Bridge by Spencer Davis, Wildflowers on coast By kan_khampanya, Tent photo by Jeremy Bishop, Seascape By Songquan Deng