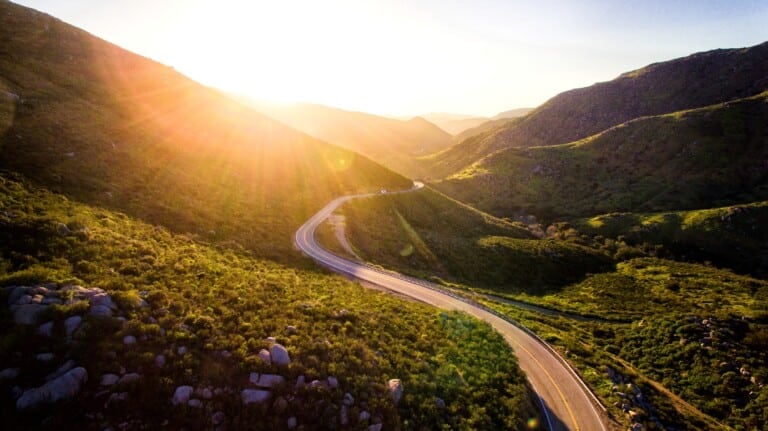 California Road Trip Travel Guide
Thinking of heading out on a California road trip? Hitting the road is the ideal way to explore all the Golden State offers.
From the sandy beaches of the south and the dramatic coastline on the North Coast to the legendary California wine country and the awe-inducing Sierra Nevada, there are endless possibilities for a memorable adventure.
And among both California residents and travelers from abroad, one of the main travel planning services we provide in the Golden State is creating custom California road trip itineraries.
Our team of travel experts has crisscrossed iconic roads like California Highway 1, explored the best-known National Parks and lesser-known state parks, and traversed desert roads and mountain passes meaning we have first-hand experience and many thoughts on how to plan a California road trip.
Here are our top articles and tips to help you plan a California road trip this year!
California Road Trip Tips
To get started planning your California road trip, you'll need to decide where to go. 
First, read our local travel tips to know what to expect when visiting and driving in California. Then, consider your interests. 
For sun and waves, you'll want to see the sand dunes of Pismo beach, drive along 17-mile drive or surf legendary breaks from Malibu to San Diego. 
If the outdoors are calling, venture to our best California National Parks. You could head to Yosemite National Park to see Half Dome, hike along trails to waterfalls, or go super remote to the lesser-visited Lassen Volcanic National Park. 
Do you want to explore the sunny beaches of Orange County, the Santa Monica Pier, San Diego's Balboa Park, or the stars in Hollywood? Then you'll want to plan a trip to Southern California. 
Suppose you want to take historic sights like the Golden Gate Bridge, Fisherman's Wharf, and Alcatraz. You'll want a California road trip centered around San Francisco and Northern California's Bay Area. 
And, if you're a food lover, first and foremost, you can visit wineries and farms and eat locally in Sonoma County, Monterey, and Santa Barbara.
The most frequently asked question about a California road trip is, "How many days do you need for a California road trip?" We're answering that here and sharing which towns to visit on the Pacific Coast Highway.
Multi-Day California Road Trip Itineraries
The most iconic California road trips are multi-day itineraries that go from the city to the countryside, explore our many state and National Parks, or head from the sea to the desert.
Of all the California road trip itineraries, the most popular is a trip up California Highway 1 to Big Sur. A few other classics worth traveling include:
Though our founder, Aida, aims to hit both Yosemite and Highway 1 each and every year, the majority of Californians opt for weekend road trips.
Each major city has easy access to some classic itineraries that can be visited in a weekend like:
San Francisco: Mendocino, Wine Country, Lake Tahoe, Yosemite, and Big Sur
Los Angeles: Paso Robles, Santa Barbara, Palm Springs, and Mammoth Lakes
San Diego: Palm Springs, Idyllwild, Catalina Island, and Northern Mexico
Classic Day Trips From The Big Cities
Finally, a lot of locals will opt to do a day trip to just escape the bigger cities. Perhaps San Franciscans will cross the Golden Gate to hike along the Point Reyes National Seashore or brunch in Sausalito while Angelenos may head to Ojai or Malibu for a jaunt. 
California Towns Worth The Drive
While a lot of road trips are about the journey, some are all about the final destination. Some California towns worth the drive are those listed below as well as Los Alamos, Paso Robles, Pioneertown, Truckee, Carmel-By-The-Sea, Guerneville, and Philo.
Travel Planning Resources
Starting to plan a California road trip? Check out these helpful links:
Join Us In California Wine Country
Starting in 2023, we'll host long weekends in California wine country. Join us to meet fellow food and wine lovers, meet local food and wine experts, all while traveling sustainably and in a way that supports the local economy. Learn more here!
Have Us Plan Your California Trip
Did you know we're also a boutique travel agency that specializes in California vacation planning? If you're looking to plan a trip to California, our California trip planner services are here to help you plan your perfect itinerary.