Sooner or later, it happens: you get a hankering to pull out a map, pick a point, and road trip.
We capital L-O-V-E a good road trip, but we don't like the food gamble that comes with it. So-so deli sammies or chancing it at a subpar cafe? No thanks.
While we wish we could nosh In-N-Out without consequence (ahem, fast food coma), that is not a realistic option on a multiday road trip.
The solution is to pack nutritious homemade food that can be eaten while driving. You can load up only on healthy road trip snacks, but that might not cut it if your plans require you to make a road trip dinner.
With a little planning, your food can be just as exciting as the trip itself. Then, you can relinquish those gas station road trip snacks and bring your food along instead.
From breakfast you can hold in one hand to salads for a chic impromptu picnic, here are more than 15 recipes to make for your next road trip.
---
Opening Photo: By Dex Ezekiel
gluten-free, vegetarian, nut-free
A super transportable snack like muffins is an obvious choice for a road trip, but not just any muffin will do. For day-long drives when we've got to stay full and focused for the road, these Apple Cinnamon Muffins will have you covered for the day ahead.
Portable, mess-free, and just as good freshly baked as a few days old, these muffins are every bit as healthy as they are delicious.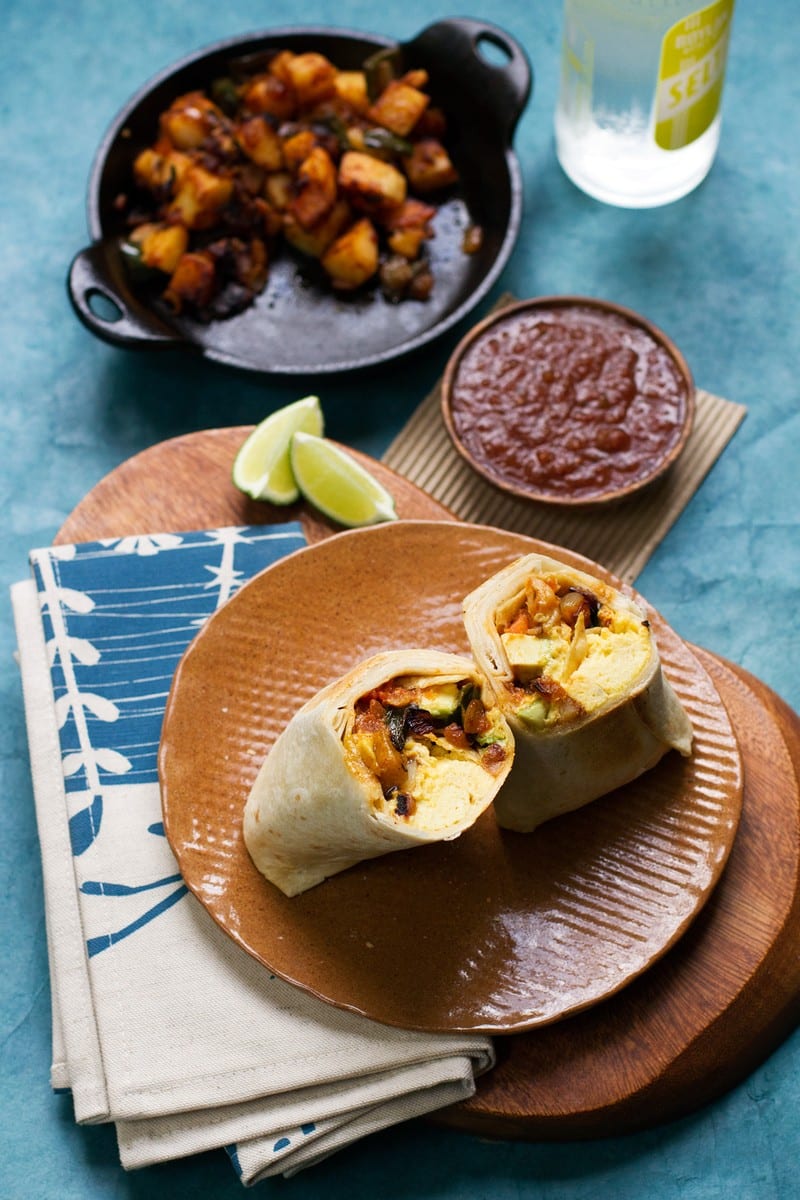 vegetarian, nut-free
A nod to one of our fave Los Angeles spots, Cofax Coffee, this burrito has everything you need to get your day going. It's the perfect brain food for an early morning on the road, or frankly for any time of the day that you're craving eggs and avo in a handy little wrap, which for us is all the time.
vegetarian
Sort of dessert, sort of not, this Nectarine Coffee Cake by Kitchen Konfidence is the ultimate road food because it's delicious to eat any time of day and keeps well no matter the temp.
Whether it kickstarts your morning on the road or it's your late-night driving pick-me-up, this one's a must in your road trip recipe repertoire.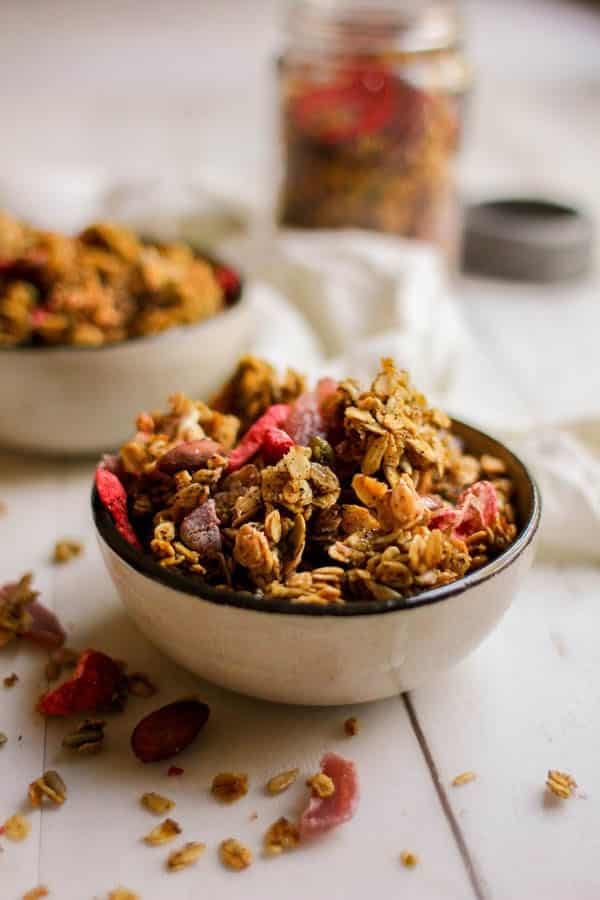 vegetarian, gluten-free
What's something we wouldn't dare leave home without on a road trip? Some quality snacks in our glove compartment like this Earl Grey and Strawberry Granola by This Mess is Ours. Add a scoop of it in your morning yogurt or munch on it on the go.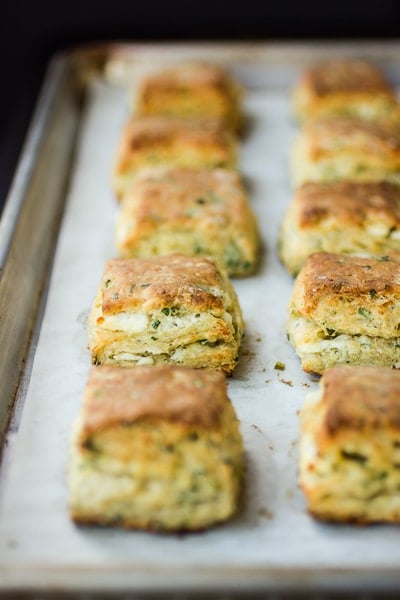 vegetarian
These savory scones by the Bojon Gourmet are a must for your next long car ride. Not only are they delish on their own, but you could stuff them with prosciutto and quince jam for an anytime-of-day sandwich!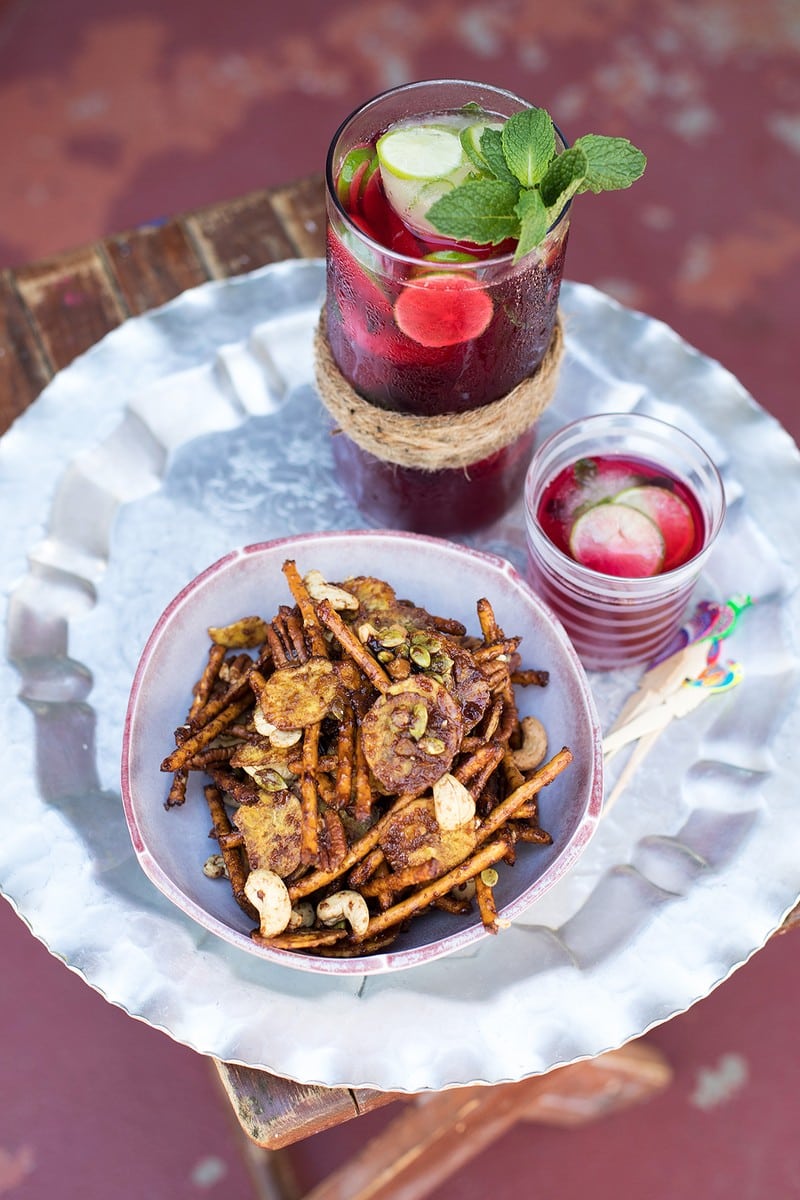 vegetarian, gluten-free
For a hands-free snack that the driver and the passengers can enjoy, look no further than this Cocoa Chili snack mix. It brings the sweet and a little heat and lots of healthy nutrition to keep you satisfied and alert while clocking in the miles.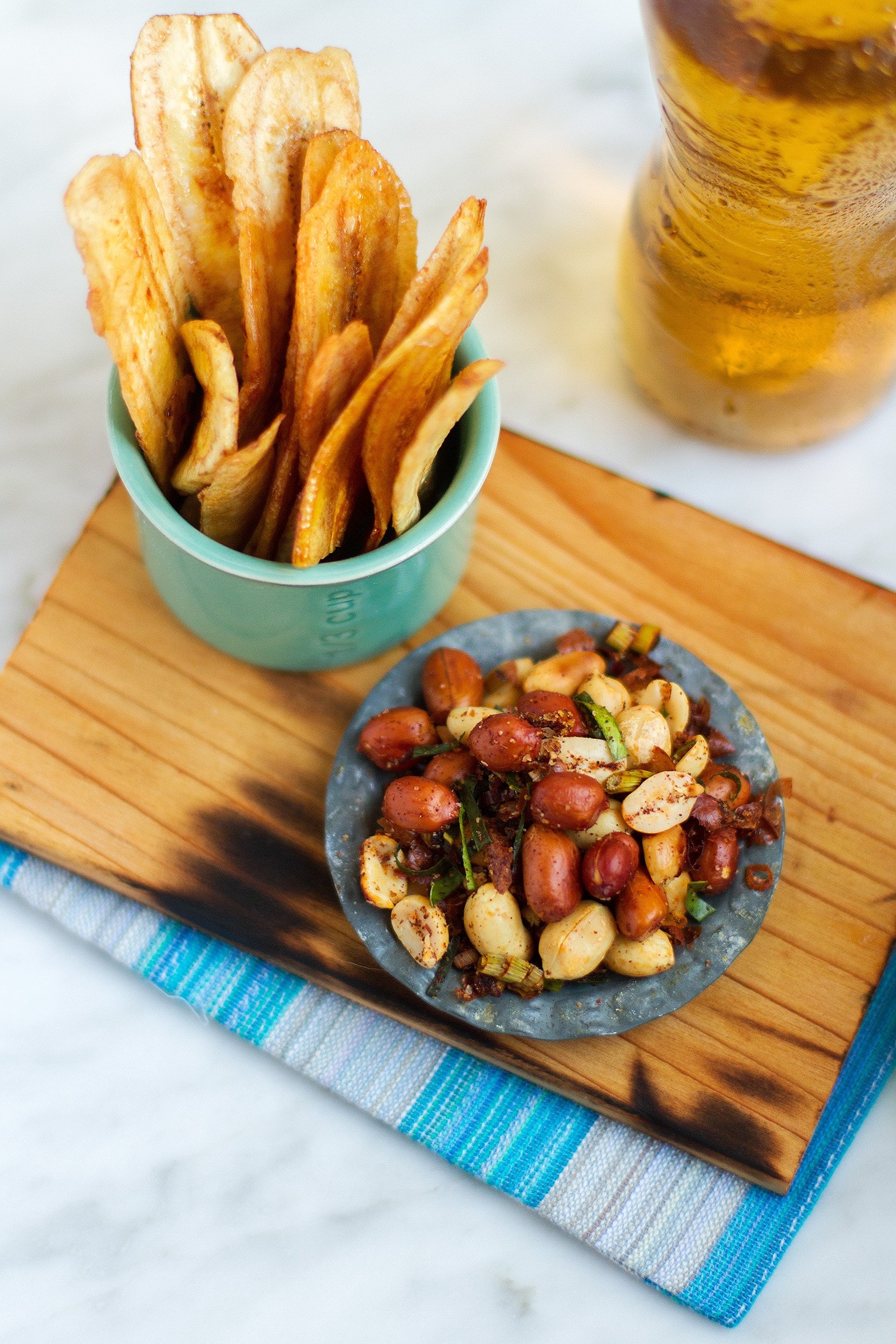 vegetarian, gluten-free, dairy-free
Dunno about you, but we like to mix up our road trip food a bit. As in, bring something with a little spicy, saltiness, or extra flair. Well, these kaffir lime peanuts do that all and more. Just be sure to pack something to drink so you can balance the heat!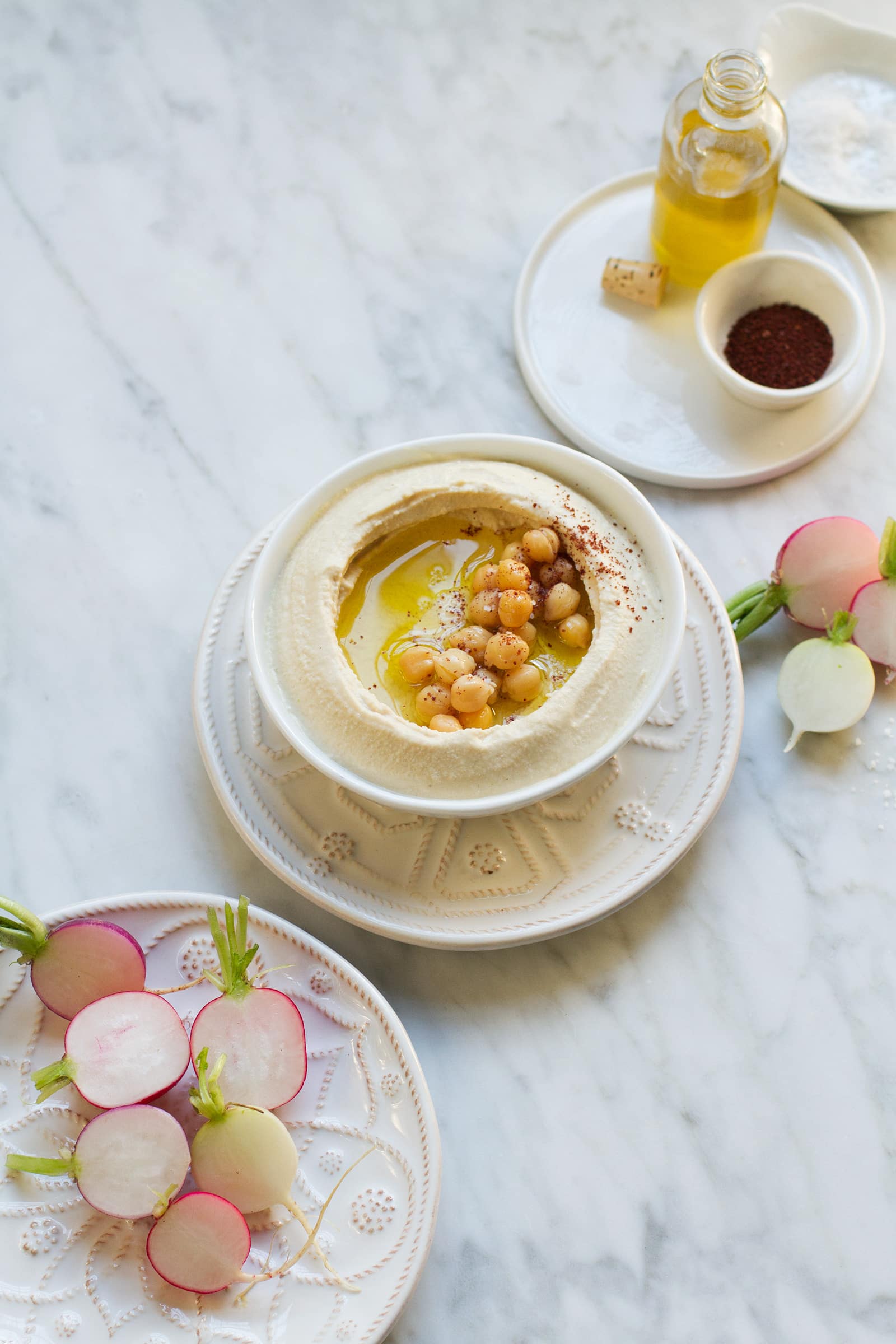 vegetarian, gluten-free, dairy-free, nut-free
This homemade hummus is a must bring for your next long car ride. It takes a while to make but lasts for days and tastes great with almost any dipper you've got in your car already. Chips, carrot sticks, and pretzels are all fair game, and that's what makes it the ultimate versatile snack for the road.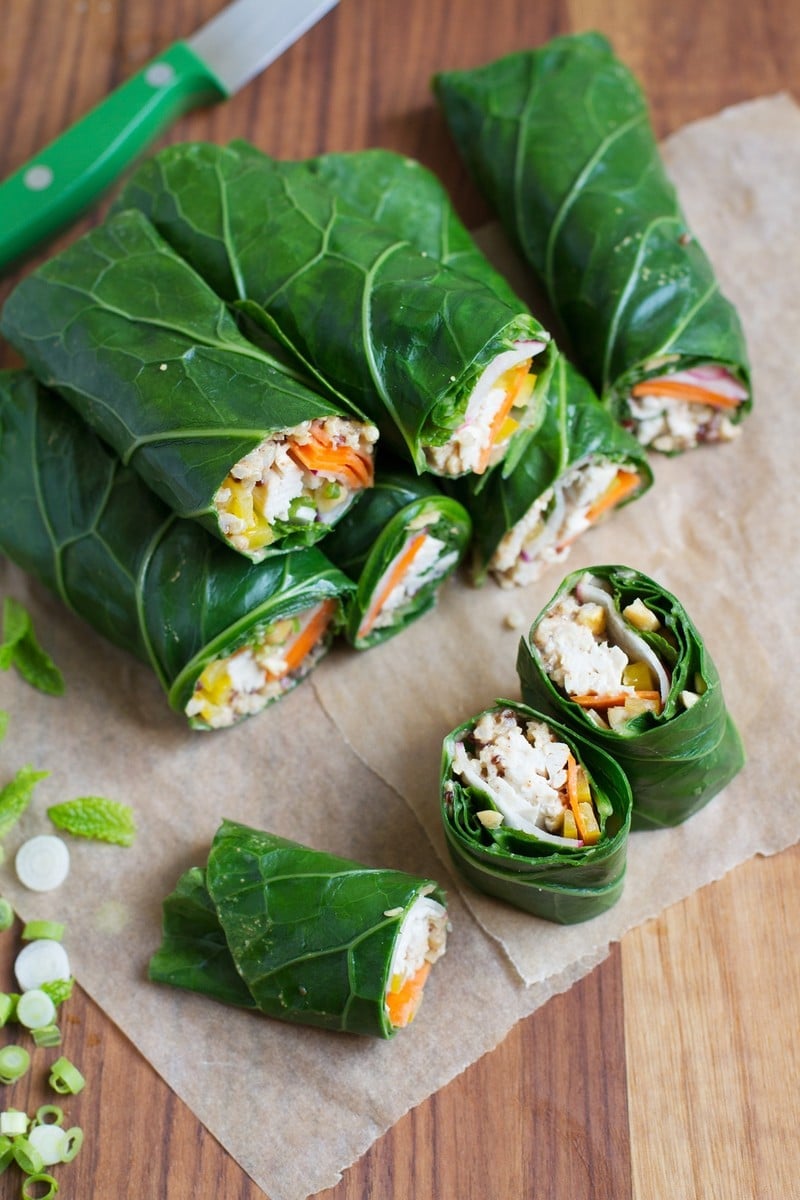 gluten-free, dairy-free
For all you gluten-free foodies out there, we've got you. Our Chicken Collard Wrap, served with a Thai-inspired peanut sauce, is something we take any time we travel. And that sauce? Well, it's so delicious that it would pretty much be great on just about anything…so you could make double the recipe and bring crackers and veg for an extra snack sesh.
nut-free
Forgot to pack food for the road and are in a hurry to get going? This simple-as-can-be and oh-so-classic Parisian number, a Ham and Butter Sandwich, is your answer. It's French food at its finest—as in giving high-quality ingredients centerstage, virtually no prep time, but tons of amazing flavor.
nut-free
A classic that's tried and true and super portable, no less! BLT's are America's fave summer sandwich for a reason, and we think they should get in on the road trip fun.
We like 'em served the classic way, like Joy the Baker does it. However, we aren't opposed to introducing some avo or spicy greens added to the sandwich party too…we're just saying.
vegetarian
Bursting with our fave Mediterranean flavors, Roasted Eggplant Sabich Sandwich by Bon Appetit tastes like all the delicious Middle Eastern marketplace flavors wrapped into a mess-free, handheld pita. A road trip with this to munch on? Count us in!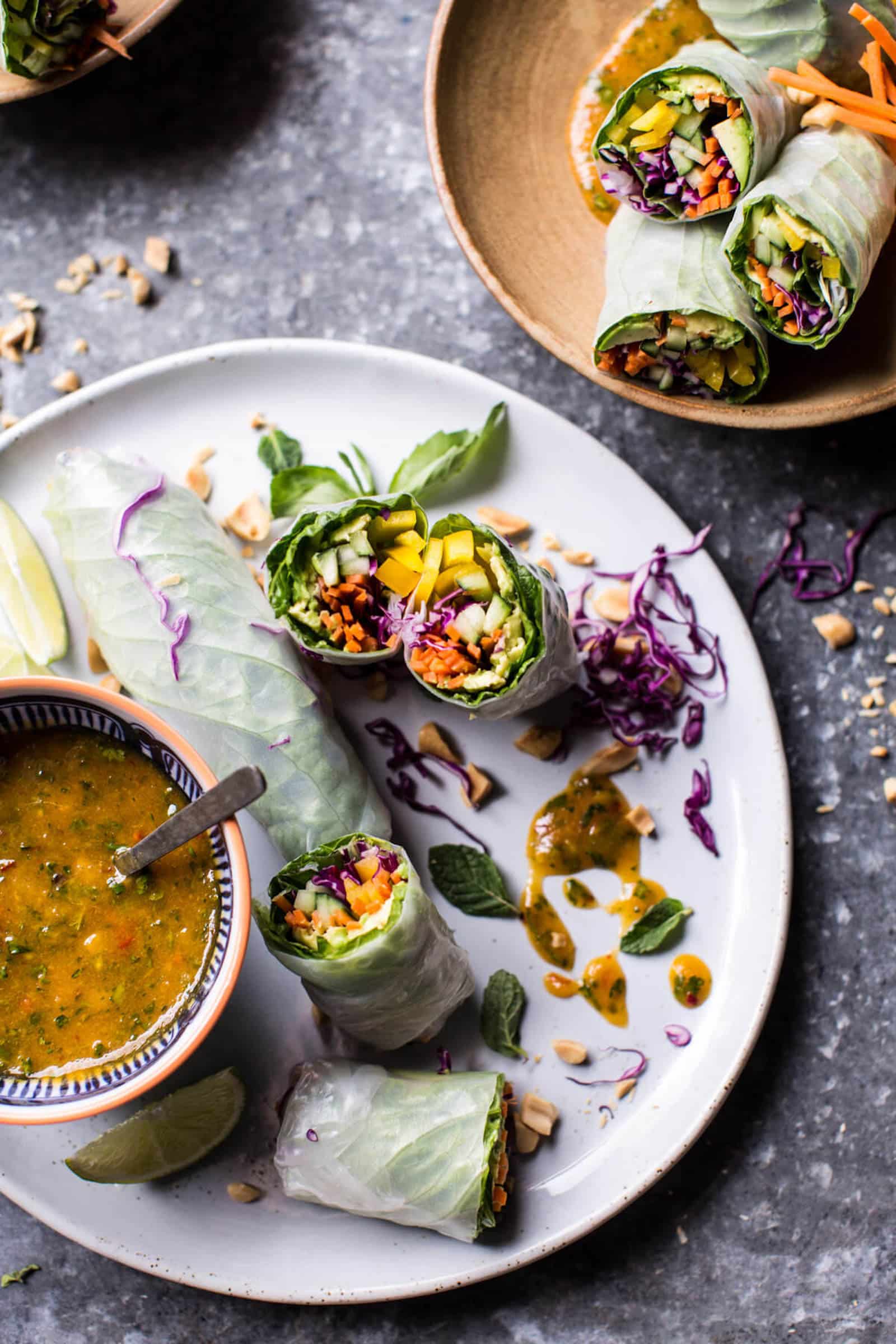 vegetarian, dairy-free
Dear vegetarian who gets stuck eating french fries on every road trip, this Avocado Veggie Spring Rolls with Sweet Mango Sauce by Half Baked Harvest is for you!
An anything-but-ordinary take on spring rolls, these are chockful with yummy plant-based goodies that'll stay fresh through all those driving detours. And that Mango dipping sauce?? Call us fans.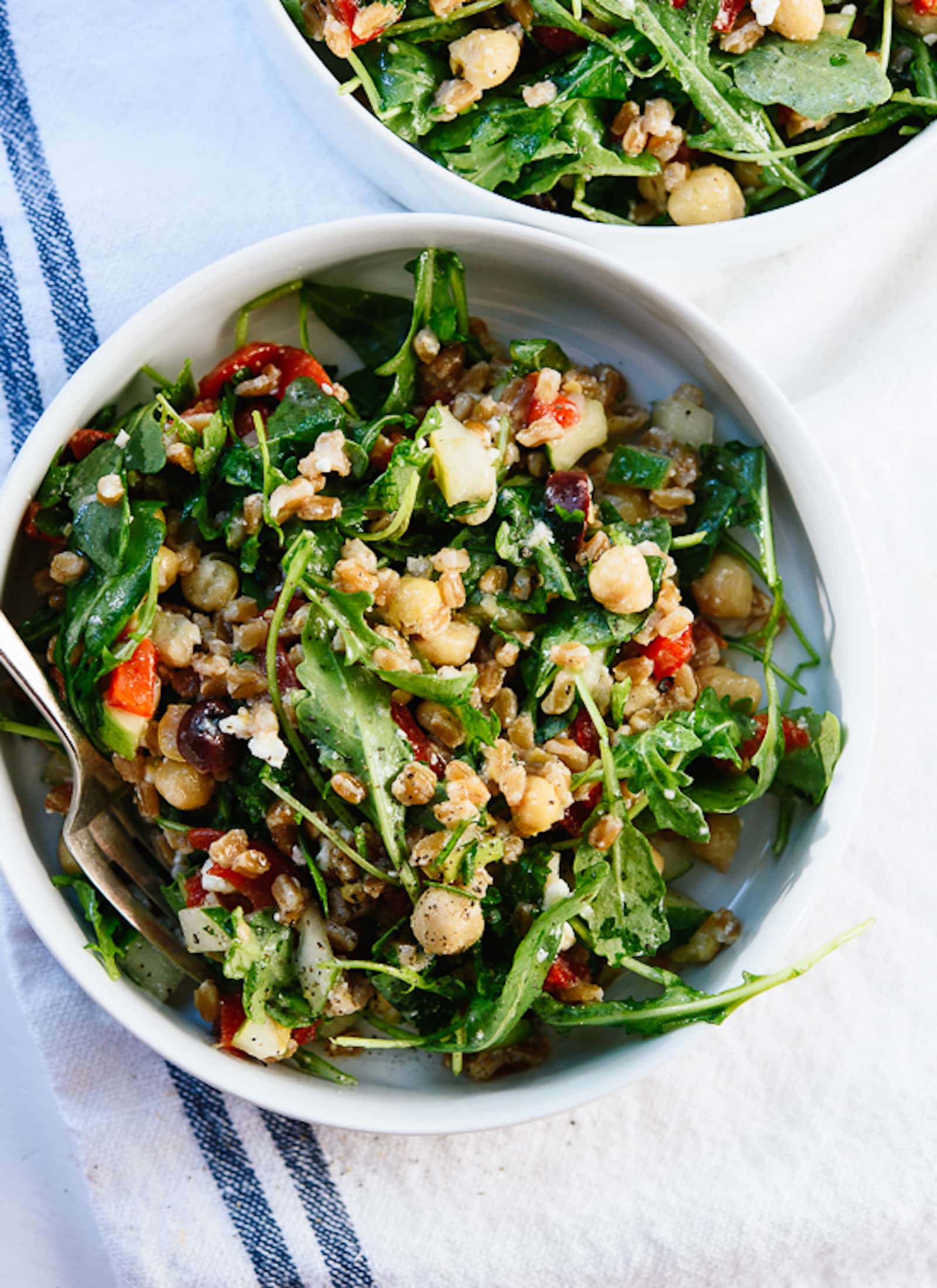 vegetarian
Speaking of salads, we're always on the search for a recipe that has the substance to stand up to multiple hours on the road without refrigeration.
This Greek Farro Salad by Cookie+Kate does just that, making it our new road tripping BFF-next to our fave podcasts. It's grain-based, so you know it'll keep you full when you get a snack attack mid-drive.
vegetarian, gluten-free, dairy-free, nut-free
Any and all popcorn is welcome on a road trip, but we're partial to this Toasted Coconut Kettle Corn. A little sweet, a bit salty, with toasty flavors, it's got everything we love in a good healthy snack.
vegetarian, gluten-free
Here the classic childhood snack gets the glamour treatment, and we're all about it. These perfectly portable, no-napkin-required desserts take us right back to the road trips we took as little kids and the treats we scarfed down in the back seat. It's made with almond butter, but you could also use peanut butter or cashew butter. This is one blast from the past that we're happy is back, Salt & Wind style.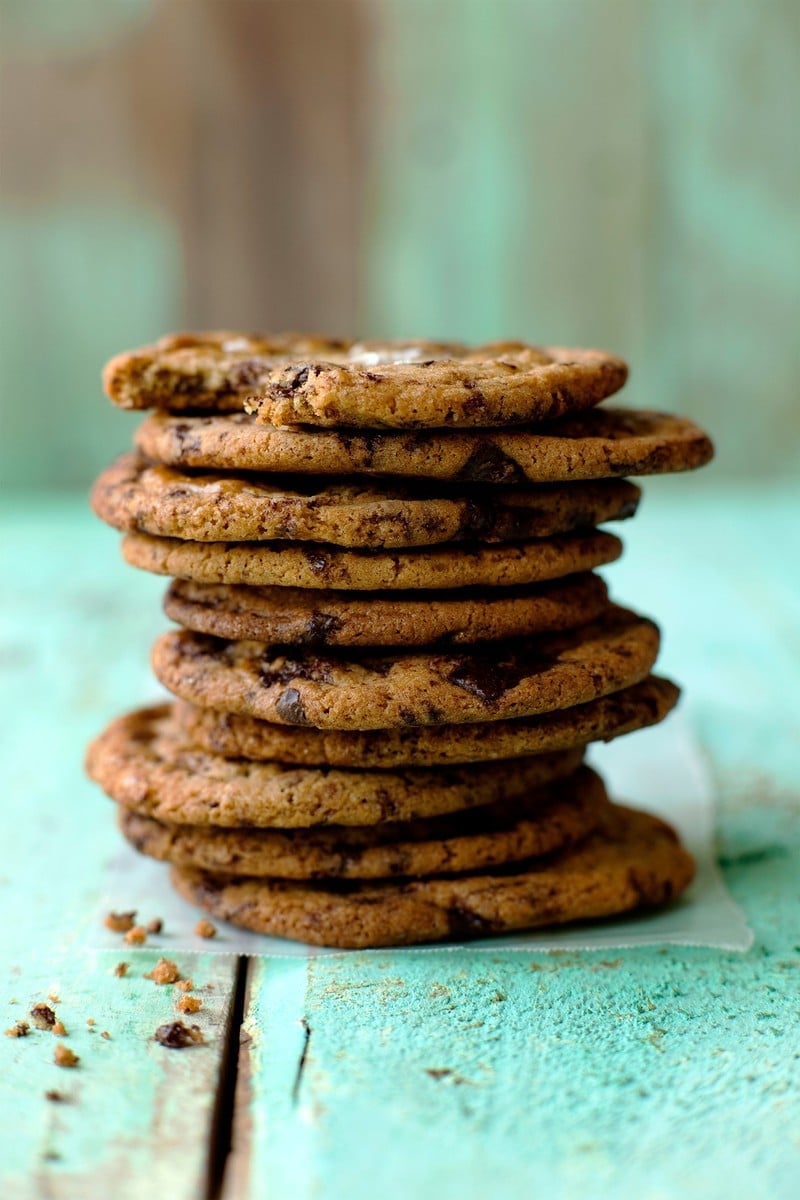 vegetarian, nut-free
Let's be real here. It isn't a road trip without at least a few indulgences along the way, a milkshake here, a burrito there, or an insane Thousand Layer Chocolate Chip cookie.
These are a must to keep in your glove compartment, but when the time is right to indulge, we can't guarantee you'll eat just one.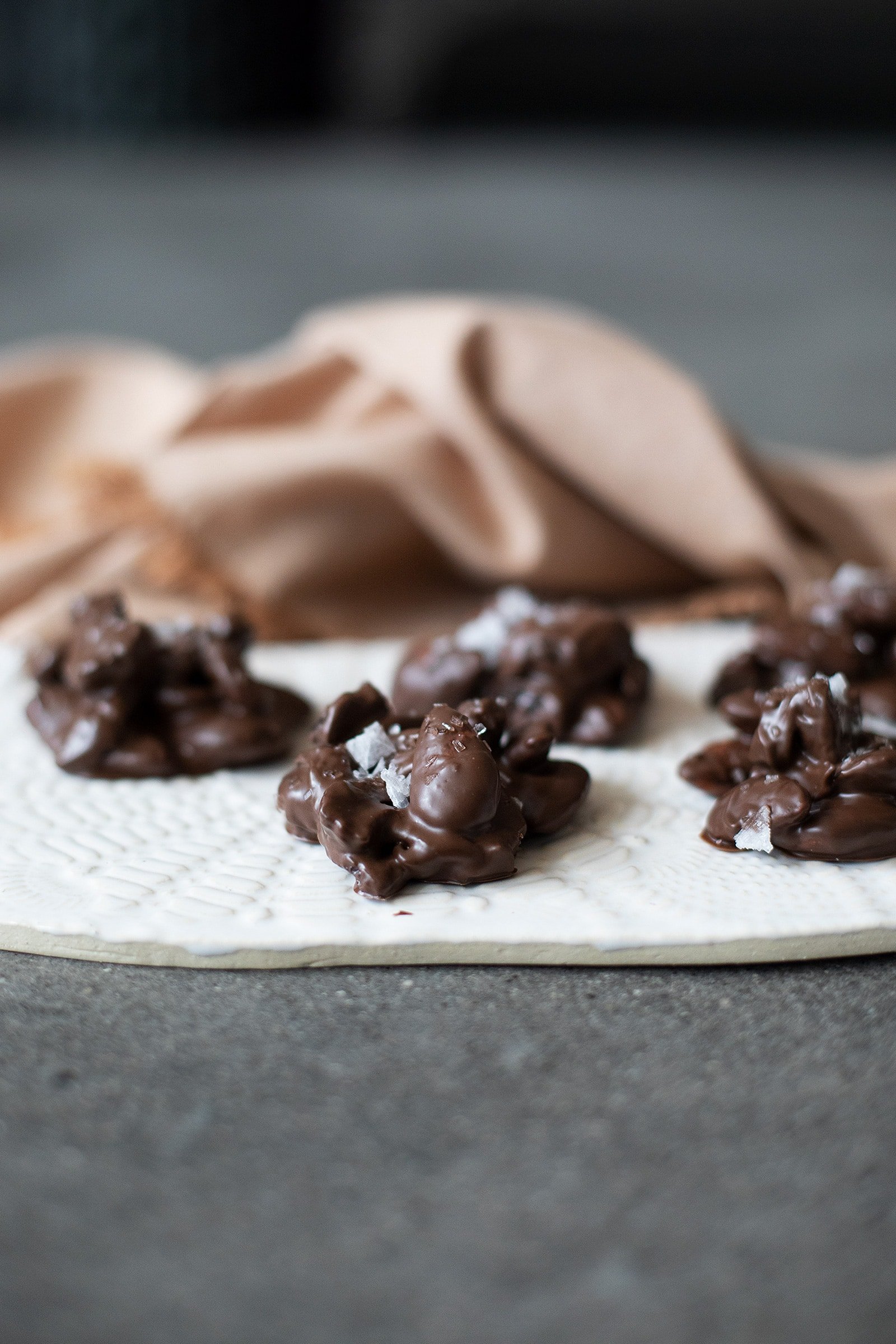 vegetarian, gluten-free
Are these a snack? Are they a dessert? We're torn on defining these, but one thing is for sure: they're a crowd-pleaser. Made with prunes (though dried fruit like dates or dried figs work well too), toasted almonds, dark chocolate, and a pinch of flaky salt, these clusters are sweet-salty perfection.
Plan An Ideal Road Trip
One of our favorite places for a road trip is right here in our home state of California.
Now that you know what you're eating make sure you cover your other bases and read our California driving tips too.
And, if you're not sure where to go and how long to spend there, let us help. You can learn more about our California travel planning services here.
Connect With Salt & Wind Travel
Photo Credit: Daniel Thiele