There are a few travel truths we live by: support local, eat well, explore extensively, and stay active.
And, for food lovers like us, being active is how we earn our next meal. Hawaii has a ton of activities from sand and sea, but if you're visiting Maui, sunrise at Haleakala should top your list. As 2016 was the 100th anniversary of not just the National Park System but also Haleakala National Park it's a slice of history worth exploring.
What Is Haleakala?
Talk to anyone about traveling to Maui and sooner or later they'll mention 
Haleakala crater
. Meaning "house of the sun" in Hawaiian, legend has it that the demigod Maui lassoed the sun from the volcano's summit in an attempt to slow it down and make the days longer. Sitting 10,000 feet above sea level, this dormant volcano is one of the best places 
on earth
 to watch the sunrise. Go on a clear morning and there is a 360° view that includes Hawaii Island to the south and the island of Molokai to the north.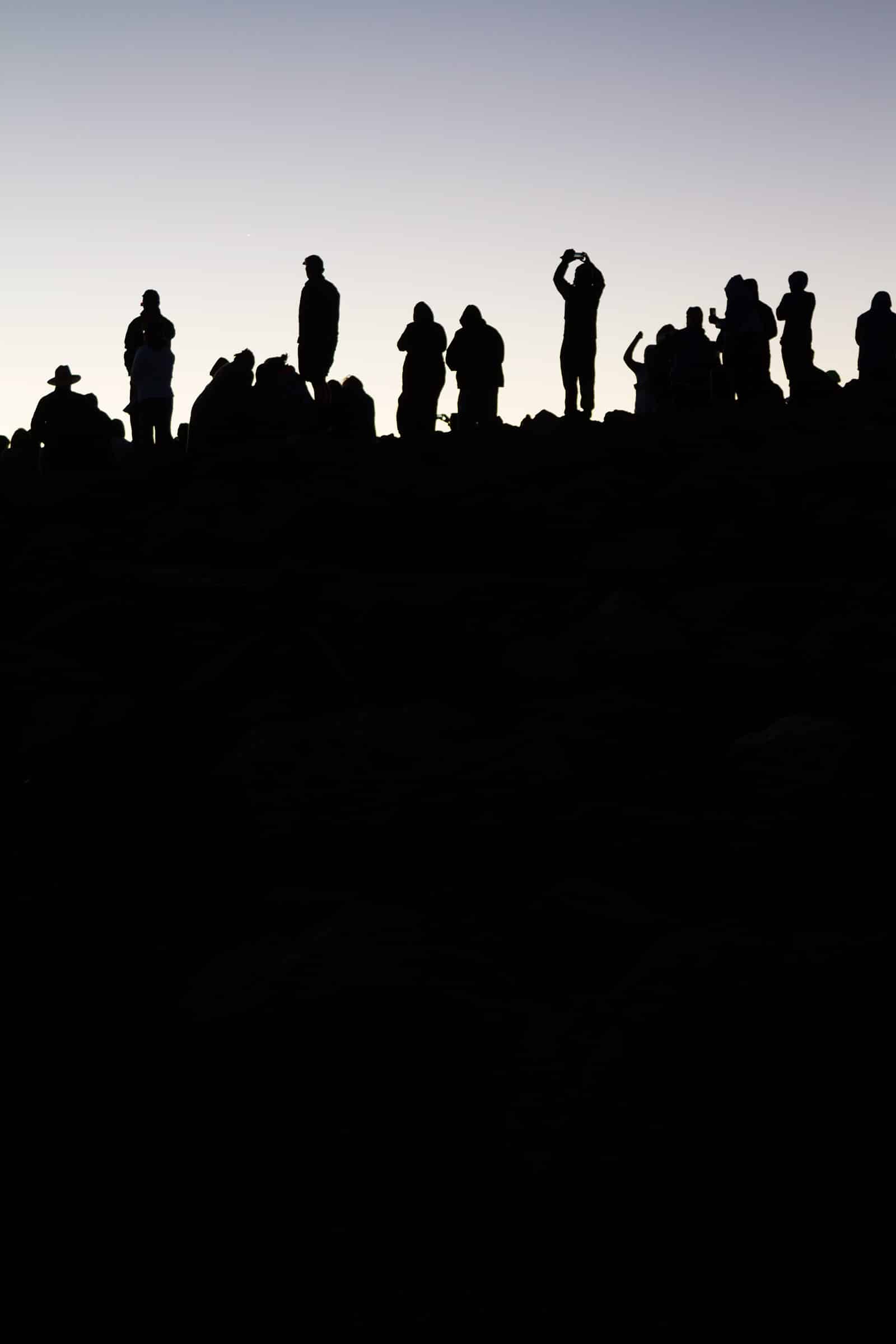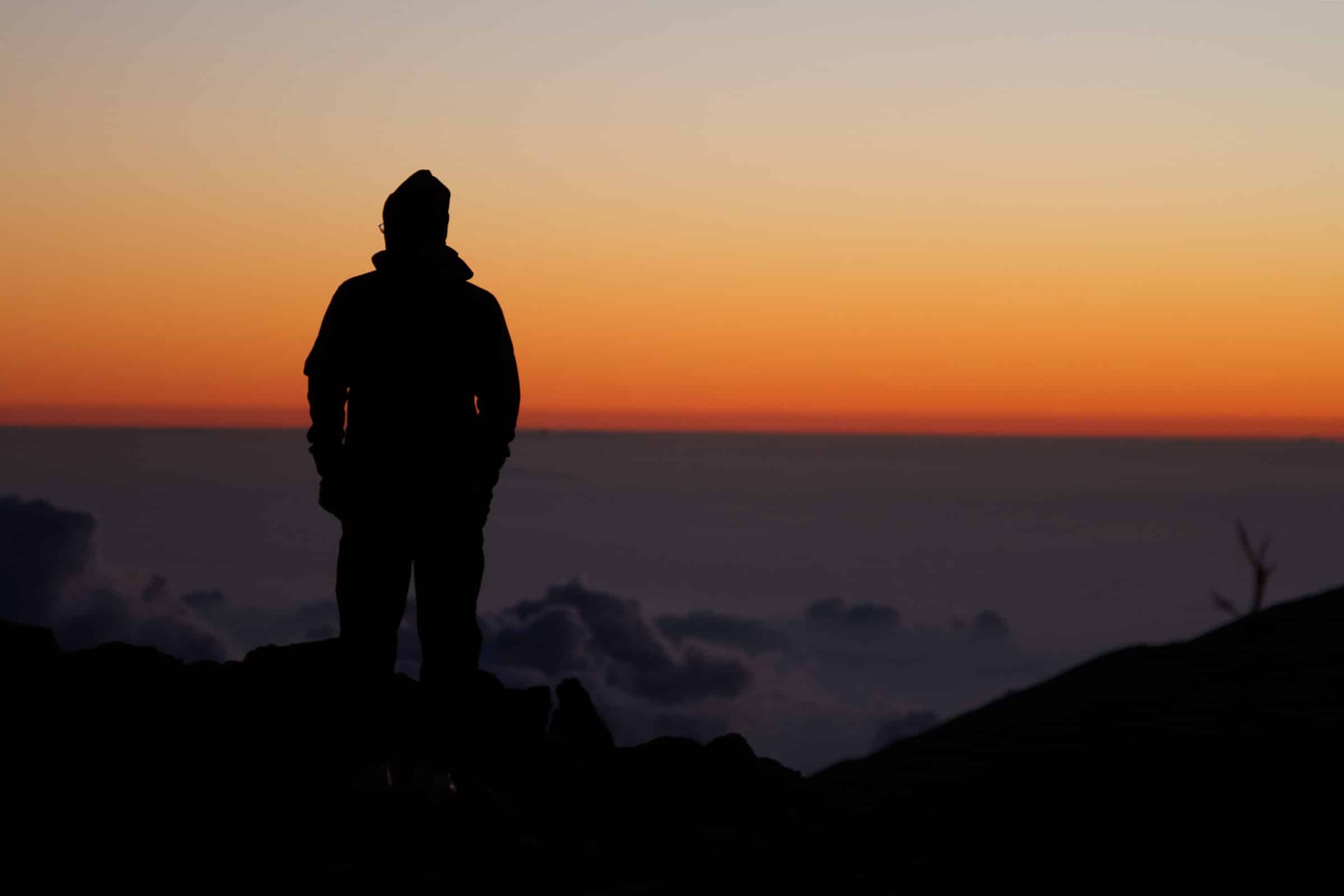 Top Tips For Doing Sunrise At Haleakala
On our first trip there, it took some digging around to figure out the best plan for making sunrise happen, so, to make it easier for you, we've compiled our top tips for sunrise at Haleakala National Park:
Get A Sunrise Reservation
First things first, make sure you can actually get into the park for sunrise at Haleakala. The National Park Service requires a reservation for all vehicles to access the summit for sunrise. To do so, head to
Recreation.gov
and make a reservation – it costs $1.00 and is made available up to two months in advance, and then you will need to show your reservation and photo ID upon arrival. Note that the 
reservation fee
 allows you to park at the summit, but it doesn't include the required national park entrance fee.
Stay Nearby In Upcountry
The night before you go, stay upcountry in the Kula or Makawao areas (the 
Lumeria Maui
is a good option) so that you only have to drive from the park entrance to the summit. It's a lesser-frequented part of Maui and will cut your drive time in half if you were coming from the major resort areas. A major plus when you're getting up super early in order to make it in time to see the sunrise at Haleakala.
Get To The Park An Hour Before Sunrise
The park entrance gate is at about 7,000 feet but the summit is at 10,023 feet elevation, so you drive to take the winding and narrow Haleakala Crater Road for more than 3,000 feet. Aim to arrive at the summit at least 30 minutes before sunrise and give yourself at least one hour to drive from the park entrance to the summit. In other words, plan to arrive at the park entrance gate no later than 90 minutes before sunrise. Also, keep in mind that the parking reservation doesn't guarantee a spot in one specific parking lot – get there early so you can park as close to the overlook as possible.
Drive Times To Haleakala
If you don't stay in Upcountry, make sure to give yourself plenty of time to get there so you don't miss sunrise at Haleakala National Park. Depending on the time of year and where you start driving from, you'll need to drive for anywhere from 2 to 2 1/2 hours to reach the summit. Plan at least two hours of driving if you're coming from the Kahului airport, from Wailea, or from Lahaina. If you're staying in Kapalua, give yourself at least 2 1/2 hours to be safe.
Fuel Up (Both You And Your Car)
You'll want to start early and eat something small so you don't get nauseous (you will, after all, be driving up to 10,000 feet). Oh, know that there is NO gas or food available in the park so make sure your gas gauge (and your stomach) is full.
Pack Layers
Remember you'll be heading to high elevation so be prepared and pack layers. It can be cold — for Hawaii, at least — and windy at the summit especially before the sunrise at Haleakala. Take a
Patagonia nanopuff
or another similar layer or even bring a hat and gloves as it will be about 40°F before first light. Also, packing a headlamp will help you walk around in the predawn hours.
And Bring Provisions
If you plan on staying a bit afterward (which you should because the park is beautiful), bring along some water and snacks, even if it's just a banana or some nuts.
Be Quiet And Respectful
Sure, this is generally good manners, but it's particularly important for sunrise at Haleakala because the summit is a sacred location for Native Hawaiians. There are a lot of visitors to the Haleakala summit. If you're looking for a lesser-traveled spot, head to the Leleiwi or Kalahaku overlooks.
Prep Your Tech
Give yourself a few minutes to enjoy the experience without any technology so you can take it all in. After that you're going to want to take some photos, so make sure your camera has plenty of storage, a full battery, and a clean lens.
Go On A Weekday
There will be fewer people if you go for sunrise at Haleakala on a weekday morning. If you can't swing that, go on the weekend and plan to take one of the short trails up and away from the Haleakala Visitor Center (and crowds) so you can enjoy the sunrise in relative solitude.
Take Your Time
There are a lot of tour groups that take people up for sunrise at Haleakala and then bolt, which is a shame because they miss out on the rest of the park. Instead of fighting traffic down the hill, hang around a bit be it to hike the 
Sliding Sands
 Trail, check the sandalwood trees at 
Hosmer Grove,
 or just pull over to glance at the 
silverswords
.
Sunset Is Great Too
Traditionally people go for sunrise at Haleakala National Park as it is a sacred time in Hawaiian culture. However, keep in mind that the sunset is also gorgeous (and doesn't require a reservation) so you could go then if you don't grab a sunrise reservation.
Stop in Makawao For Breakfast
You'll likely be starving once you finally leave the park, so stop in the historic town of Makawao on your way down. Head to 
T Komoda Store & Bakery
 if you want to treat yourself—as in have what is argued to be the best malasada on Maui.
Plan Your Trip To Maui
Okay, now you're all set for sunrise at Haleakala National Park. But that's just a small peek into Maui. If you need help deciding on where to stay, what to do, and generally, arranging it all, reach out to us and we can
plan your trip!
Photo Credit:
Chris Kalima