I've always felt that being named after an opera has had its own unspoken rules.
Number one is that I operate at a higher level of drama than most. It's mortifying to look back on, but I've caused a fair amount of drama in my day. I've (mostly) outgrown that drama but there's a part that stays with me which I fully blame on the fact my name is Aida.
I mean, have you heard the story? It's like Romeo and Juliet during ancient Egyptian times with enough drama to make Days of Our Lives blush. Despite channeling the opera's drama with the best of them, I had never actually seen the opera until this trip to Verona.
The moment has been so long in the making that I finally decided it needed to be super special and, about 10 years ago, decided I'd want to see it the ancient arena of Verona during the summer opera season. At four-plus hours it was quite a commitment of a show and insanely hot with it near 100°F T 1 AM but it was worth every second.
The city was at pure extremes while we were there with some days scorching and topping triple digits and other days with the skies pouring rain as if the gods were infuriated. Despite that we hung out with friends at the local wine bars, made sure we checked out Juliet's balcony (not the real deal but a replica) and hung out in the park to hear the echoes of the Zucchero concert that was taking place in the ancient arena.
The only problem with Verona is that three days was not nearly enough time to really enjoy the city, so, if you make it there, give yourself a week so you can soak in Verona and take day trips to the nearby wine country and to visit gorgeous Lake Garda.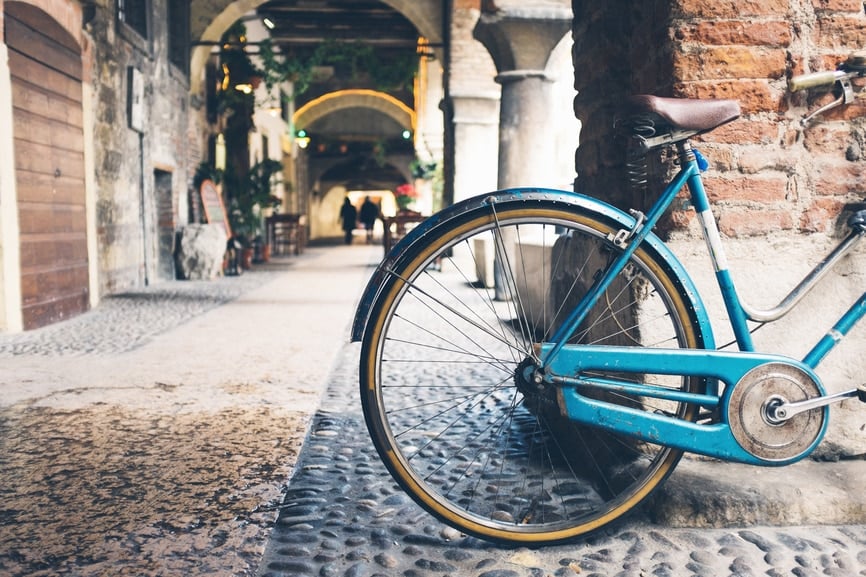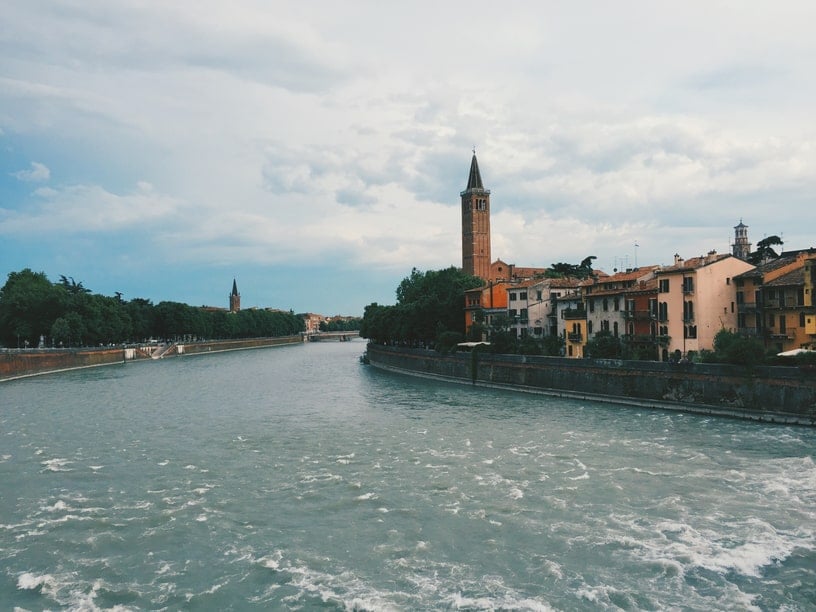 WORTH CHECKING OUT
We stumbled into this cafe in search of air conditioning but decided to stay once we saw the menu. The food was simple and straightforward but all fresh and interesting – yellow bell pepper carbonara was our favorite the day we were there.
I made an effort to try out the contemporary restaurants in each city we visited because there's been a big push toward more contemporary cuisines in the last few years in Italy. Locanda 4 Cuochi is doing a fabulous job at being respectful of tradition while making their own interpretation of Italian food today.
Our friend invited us to Bottega Vini to catch up with his Veronese relatives and we loved how old school the cantina was. The sommelier was extremely knowledgeable and generous with tastings, encouraging us to be adventurous and try some of the biodynamic red wines from the nearby Lagrein area.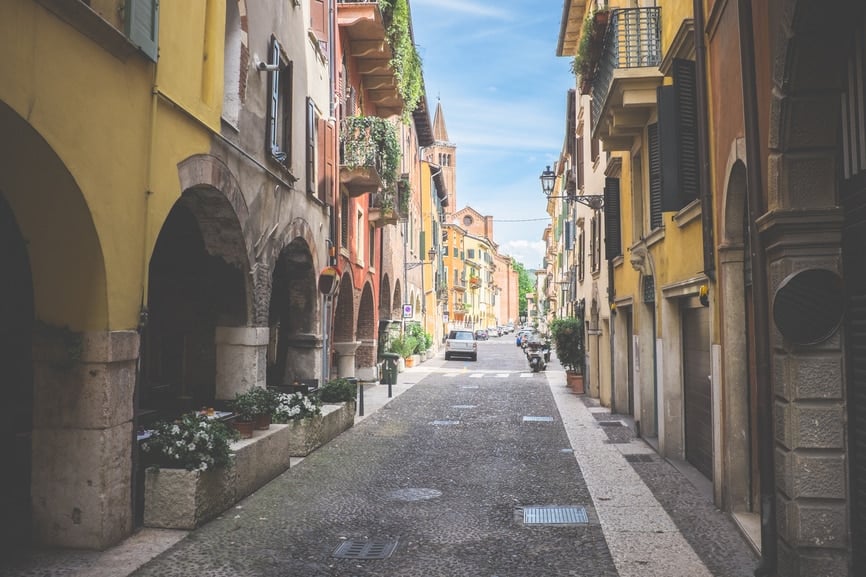 Let Us Plan Your Trip
Traveling to Italy and wondering which tours and activities to do? Need help with reservations? Or with crafting a custom itinerary? Sounds like you're in need of our Travel Planning Services!
After discussing your preferences during a short consultation call, we'll plan your perfect itinerary. Whether you're looking for custom travel planning or a small group trip, the Salt & Wind team is here to help. Contact us to learn more!
---
Photo Credit: All photos by Giorgio Fochesato except last photo (Verona vist) by MEM Studio