That the markets are filled with decidedly French ingredients from the uber-seasonal Charentais melons and mirabelle plums to the more humble shallots and leeks.
Sure, we can find all these "French" ingredients in the United States but we don't always have them quite as widely available or have the knowledge on how to best use them. And of them, the one that seems to get the most questions is how to prepare leeks.
So, here you go: a step-by-step guide to how to trim, clean, and slice leeks as well as our favorite recipes that use them!
First Rinse The Whole Leeks
Start by rinsing the whole leek under cold running water then peel back and discard a few of the tough outer leaves.
Trim Off The Root And Dark Green Leaves
Trim off the roots (slice it just about the stringy part) and the very dark green leaves. FYI a lot of people cut off way more than they need to and waste a lot of the leek — avoid this by only trimming the dark green leaves about 1/2 inch below where they branch out into a "Y" shape.
Slice The Leek To Clean It Easily
In order to make the leek easier to clean, you want to cut it lengthwise but make sure to keep the very bottom intact! To do so, place the leek down on a cutting board and, using the tip of a sharp knife, about 1/2 inch up from the root, cut lengthwise toward the darker green part. Turn the leek a quarter turn and repeat but cut through the root so you have two halves of leek.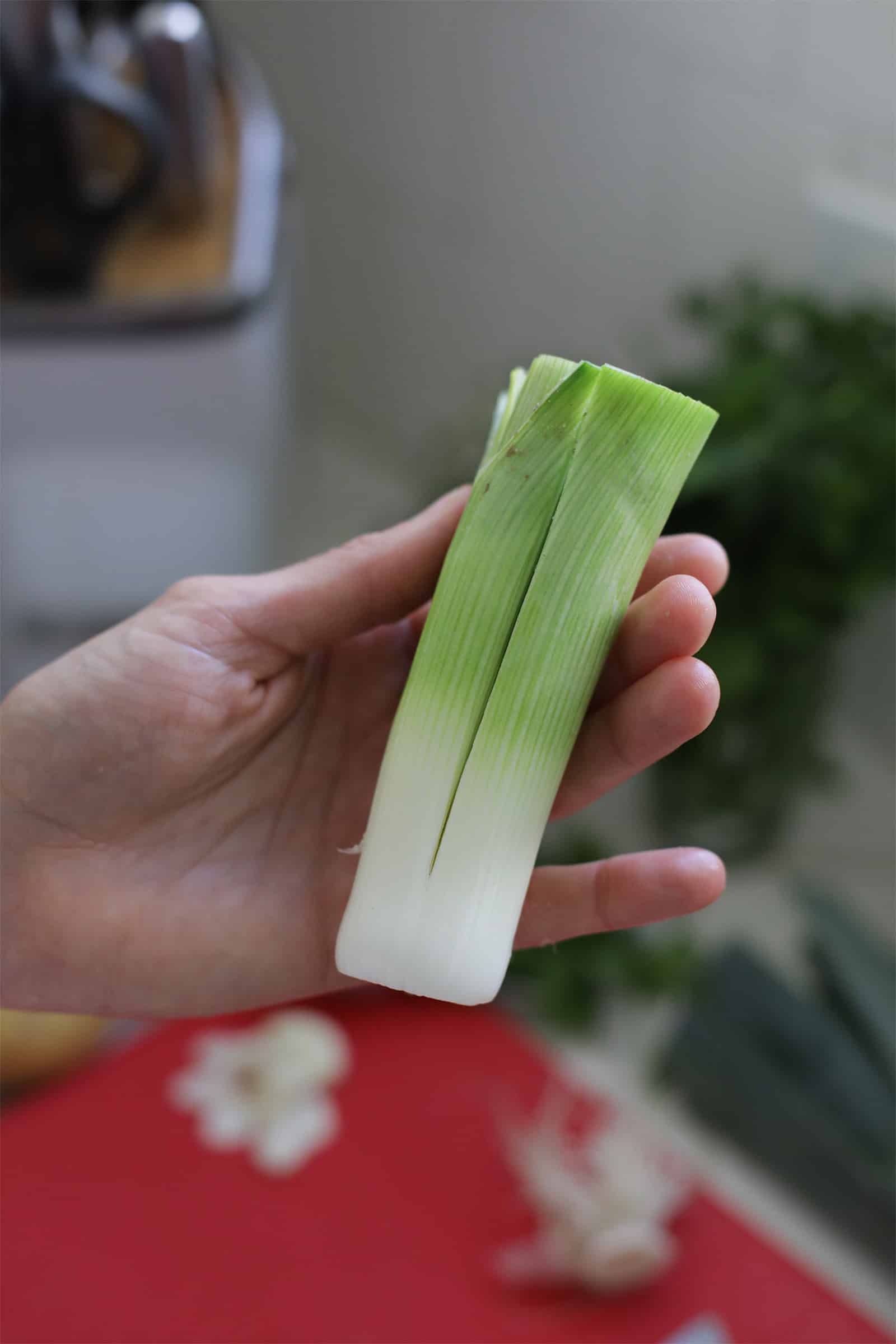 Run The Leeks Under Water
Take each leek half and run it under barely running water, pulling back each layer in order to remove any dirt and debris that is in there. FYI leeks are grown with most of them underground so they tend to have a lot of dirt between those layers!
Then Cut The Leeks Into Your Desired Shape
At this point go ahead and use the leek as you'd like. We often call for it to be thinly sliced crosswise into quarters as we're doing here!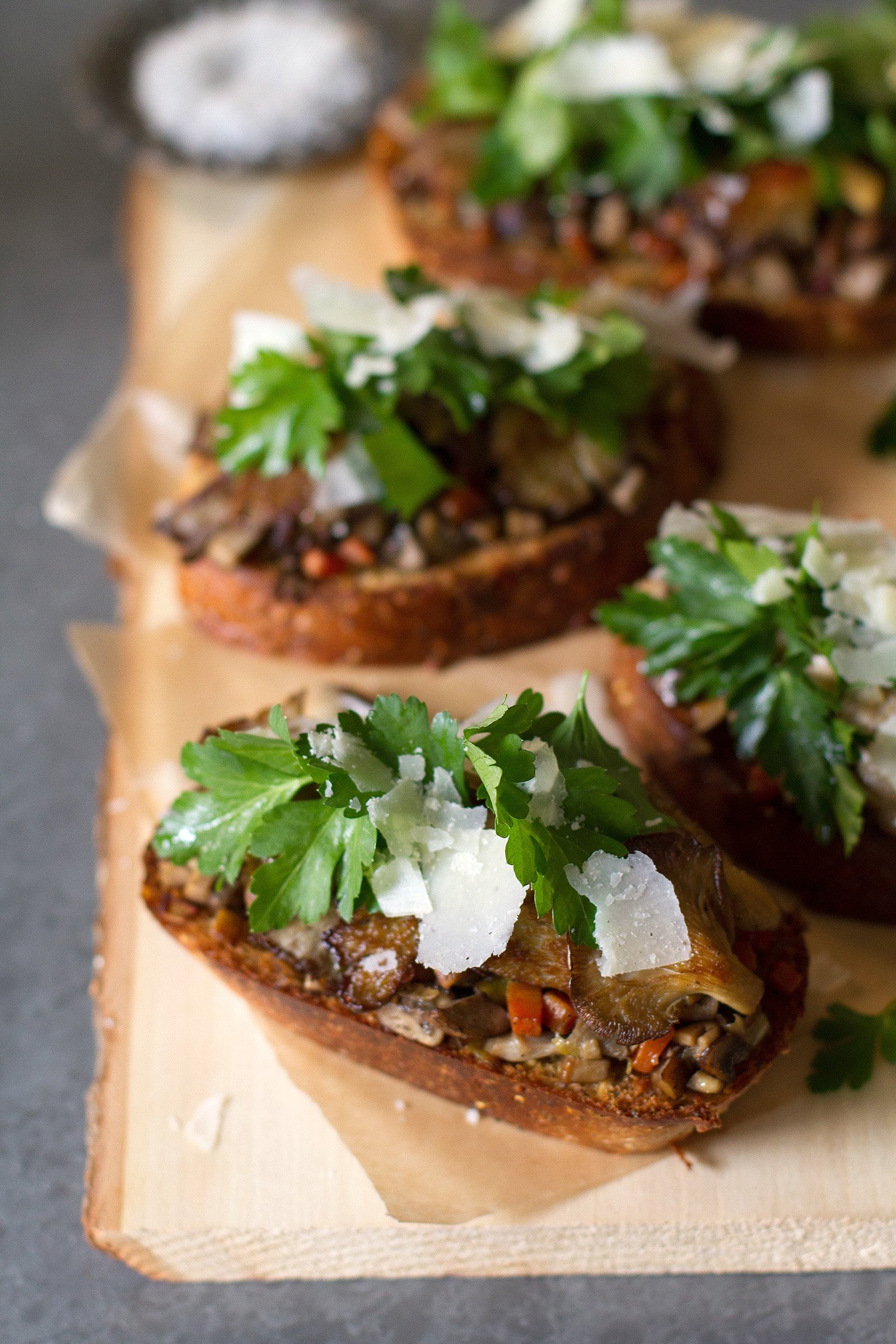 Recipes With Leeks
From classic soups to salads and baked eggs, here are a few of our favorite recipes that call for leeks: