We love Paris in the spring time, we love Paris in the fall—in fact, we can't think of a season where we don't love Paris.
Or a day that wouldn't be a little better if it started with a café noisette and a croissant from Gontran Cherrier.
But then croissants don't make the best souvenirs, so we're sharing our five favorite Paris-inspired gifts to bring home for your bestie (or yourself). Oh, and a lot of these gems are available online so you don't necessarily need to hop the pond to get these swoon-worthy gifts (but wouldn't that be a great excuse for a trip?!?).
---
Opening photo by Lima Pix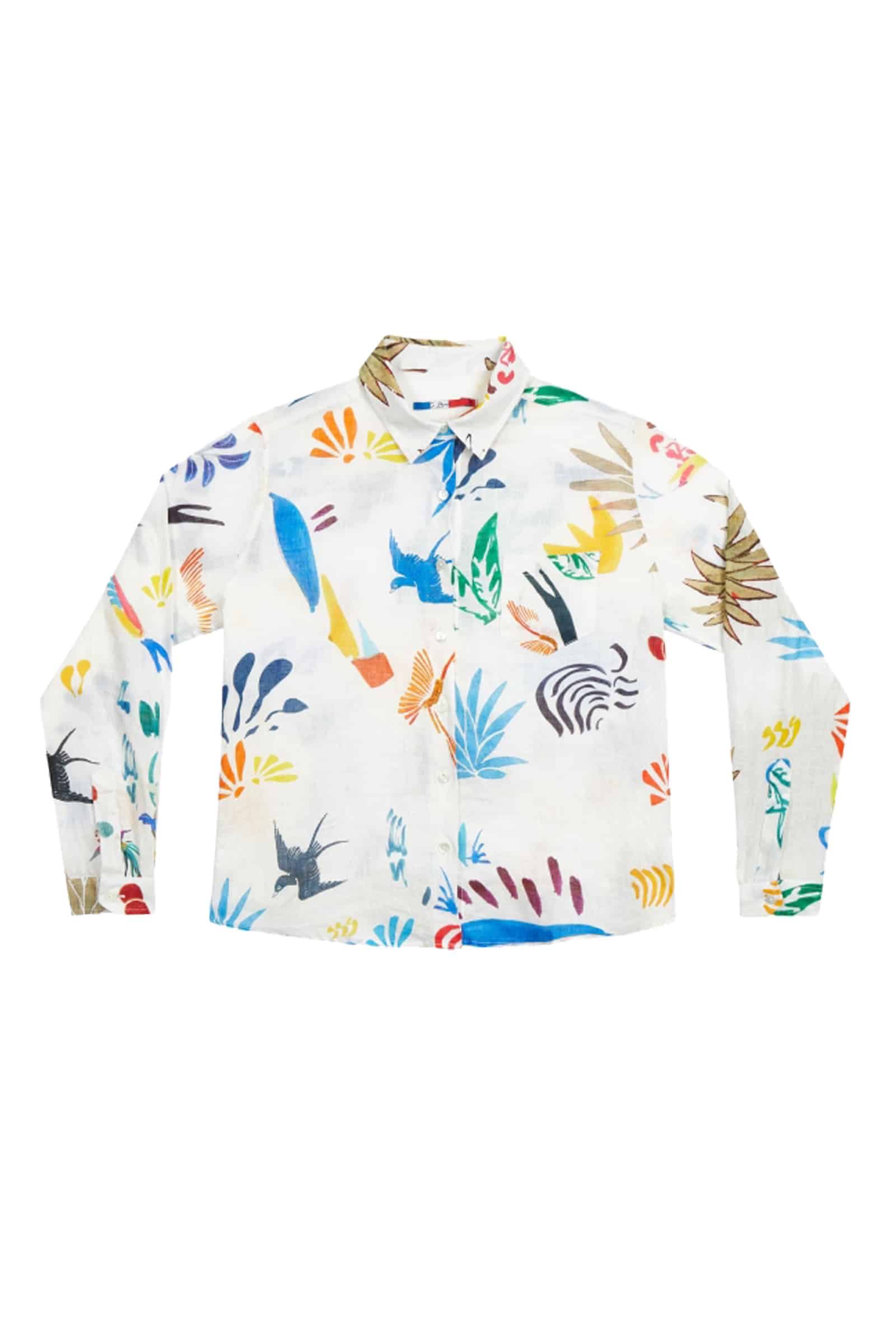 The key to that laidback Parisian cool girl style? Having an understated statement piece like this linen top that's a twist on a classic white button up. Ever since we first laid eyes on G. Kero's quirky tops, we've been smitten but the small prints like this tropical number are our fave.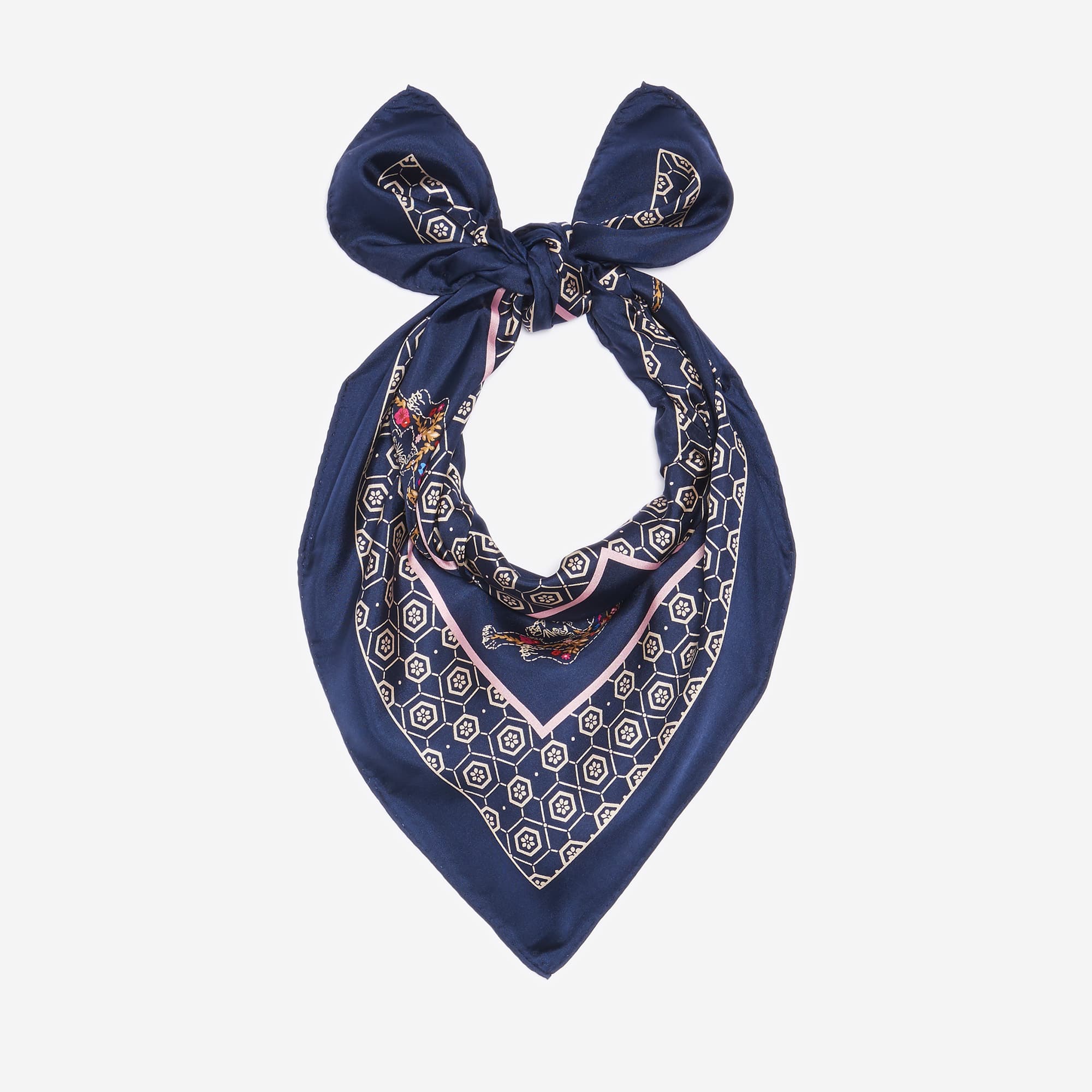 Yes, Sandro is technically available outside of France now but there's something we love about shopping at the brand's ground zero location in Paris. And if we were there we'd buy this mini square scarf that would be as cute tied like a choker as it would as bracelet or purse accessory.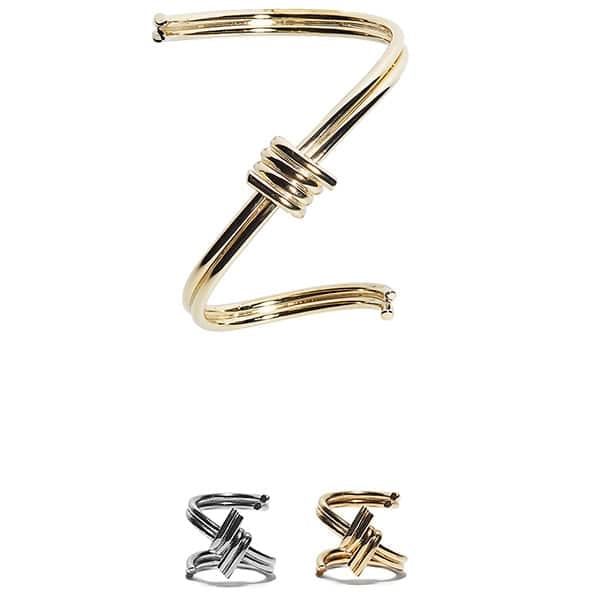 Annelies Michelson Bondage Ring
There are plenty of classic French brands—Chanel, Hermes, LV—where you can get signature jewelry. We're way more into the unexpected pieces by up-and-coming designers like this simple but twisted ring by Annelies Michelson.
It's not a trip to Paris unless you've spent some time at the open air markets (Rue Cler, Rue Mouffetard, Rue d'Aligre, and Enfants Rouges are some of our all-time faves). And the ultimate accessory is this open weave cotton market bag, updated in black for a modern take.
Mariage Frerès Thé Rouge Bourbon Vanilla Tea
We have a few traditions when it comes to Paris and one is that we absolutely are not allowed to visit the City of Lights without at least one visit to the Mariages Frerès Salon de Thé (we prefer the Marais location). There is nothing that makes us feel more like Audrey in Sabrina than tea time in this elegant tea room where we can try a bit of the numerous tea mixes from this famed tea house.
E Dehillerin Stew Pot In Copper
The only problem with a visit to the storied cooking store E. Dehillerin (Julia Child used to shop here) is that you're likely to lose yourself in the seemingly endless supply of copper, molds, and classic cookware. One classic cookware piece we'd have our eye on is a stunning copper stewpotpan that would be as gorgeous sitting on the stove as it would serving up a gratin.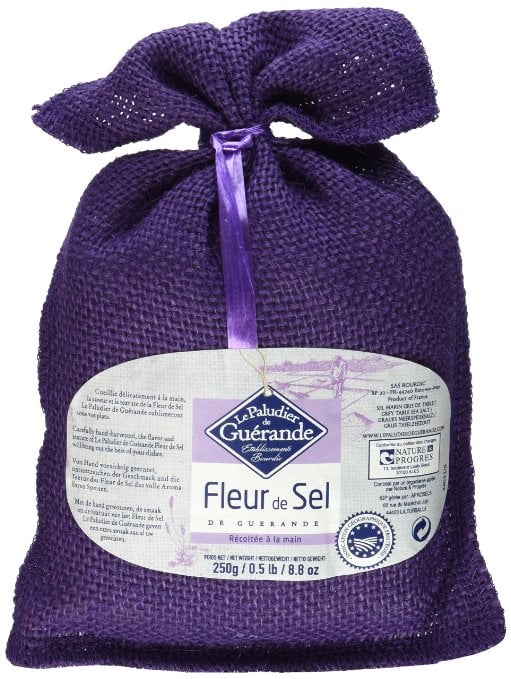 Okay, yes, this sea salt isn't from Paris but every good specialty boutique carries this famed sea salt from Brittany. We can't imagine finishing our favorite French recipes—Scallops En Papillote or Gougeres—without it.
Sometimes you can't mess with a classic, as is the case with macarons from Ladurée. There are a lot of excellent macarons makers across the world but none quite match up in our book. They may have countless macarons boutiques across Paris but we love that you still have to go and order them in France for the real deal.
Maille Black Truffle and Chablis Mustard
Our friends at Maille sent us this mustard and we were immediately in love with the pungent earthy truffle flavor and the spicy Dijon flavor. We've been putting it on everything from our scrambled eggs with asparagus to turkey sandwiches.
One of our favorite French traditions (that's really most common around Paris) is the gifting of Lily of the Valley to loved ones on May Day. We like the idea of continuing that tradition year round by gifting these Lily Of The Valley Soaps to your nearest and dearest.
This Parisian candle house can do no wrong in our book. All their candles are subtly fragrance and so luxurious we (almost) don't mind the splurge! The rose mini candle is a classic scent and small enough you could even pack it along for your next travels!
Connect With Salt & Wind Travel
More France On Salt & Wind