If there's one phrase we find ourselves saying nonstop when we host our group trips to Mexico, it's "past meets present."
We say this so often – talking about the cinema scene, the food culture, or the design world – that it starts to sound cliche. But it's the most accurate way to describe the vibes of the creative class of modern Mexico.
Modern Mexican Designers To Shop Now
In the Valle De Guadalupe wine region, you'll find vintners making cutting-edge wines with grapes that have been around since Missionary times. In Guadalajara, you'll find architects erecting buildings that take historic buildings and give them a decidedly contemporary twist. And throughout the country, you'll find handmade goods – be it clothing, jewelry, or tabletop wares – that pays homage to tradition in a distinctly modern way.
Truth be told, we could write a whole guide to cover the various artisans we've encountered as we've crisscrossed the country (and maybe someday we will!). But, for now, let's start with five modern Mexican designers you can shop from right from the comfort of your home. So even if you aren't able to get to Mexico, you can still bring some of the design into your daily life.
The inspiration for sharing this list of makers started when we were asked to make a brand video for the ceramics studio Anna Lebrija over at our sister company, Border Free Media. Based in Mexico City, this mother-daughter duo is dedicated to creating uniquely handcrafted goods that enhance everyday life.
They honor traditional craftsmanship while applying modern techniques and the result is beautiful, durable, and functional pieces. Case in point: these vibrant coffee mugs that we'd love to have in our pantry. Take a look at the video above to learn more about Anna Lebrija to learn more about the brand.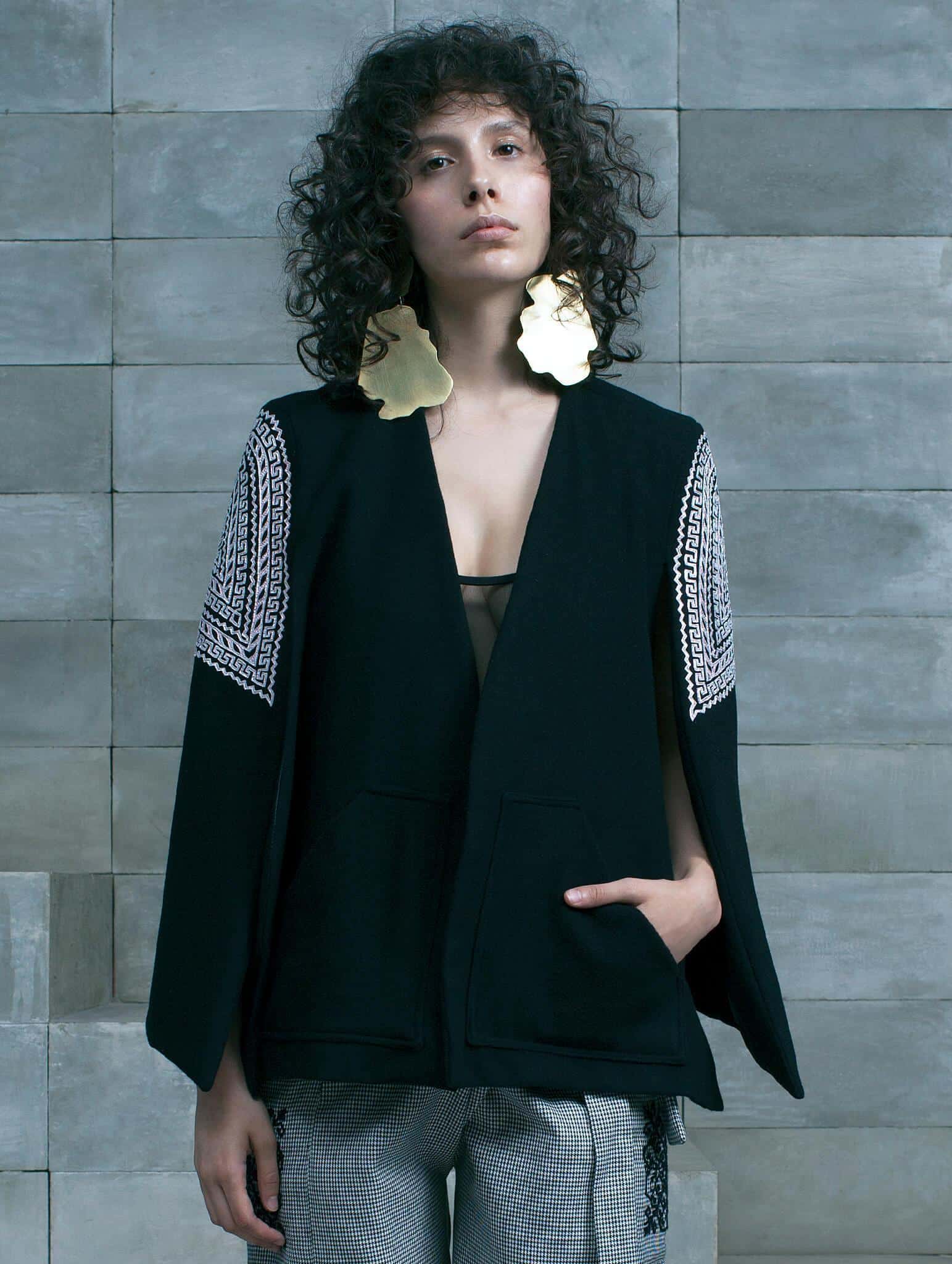 If you ask for designer shopping recommendations when you travel to Mexico City, you'll likely be pointed in the direction of Carla Fernández, and with good reason: the high-end fashion house based in Mexico City is beloved by locals and fashionistas alike.
The brand focuses on preserving the textile traditions of the indigenous and mestizo communities in Mexico by incorporating traditional design in their modern clothing. The team regularly travels throughout Mexico to meet and collaborate with artisan communities for everything from embroidery to weaving. Every piece we've bought from Carla Fernandez ends up being a conversation starter because it's essentially wearable art. On our shortlist right now are this Charro cape and this Rebozo Tecpan Top.
We're always in awe of the street style in Mexico as many locals will try more daring looks than are common here in the United States. And when it comes to daring jewelry the brand we adore is Caralarga.
This textile and design studio focuses on using raw natural materials and weaving them for show-stopping pieces. These Mazorca earrings are a perfect example of their statement jewelry pieces, which somehow go with everything from a tee and jeans to a dress. But you can also embrace their style with home decor pieces like this unique Ojo de agua mirror.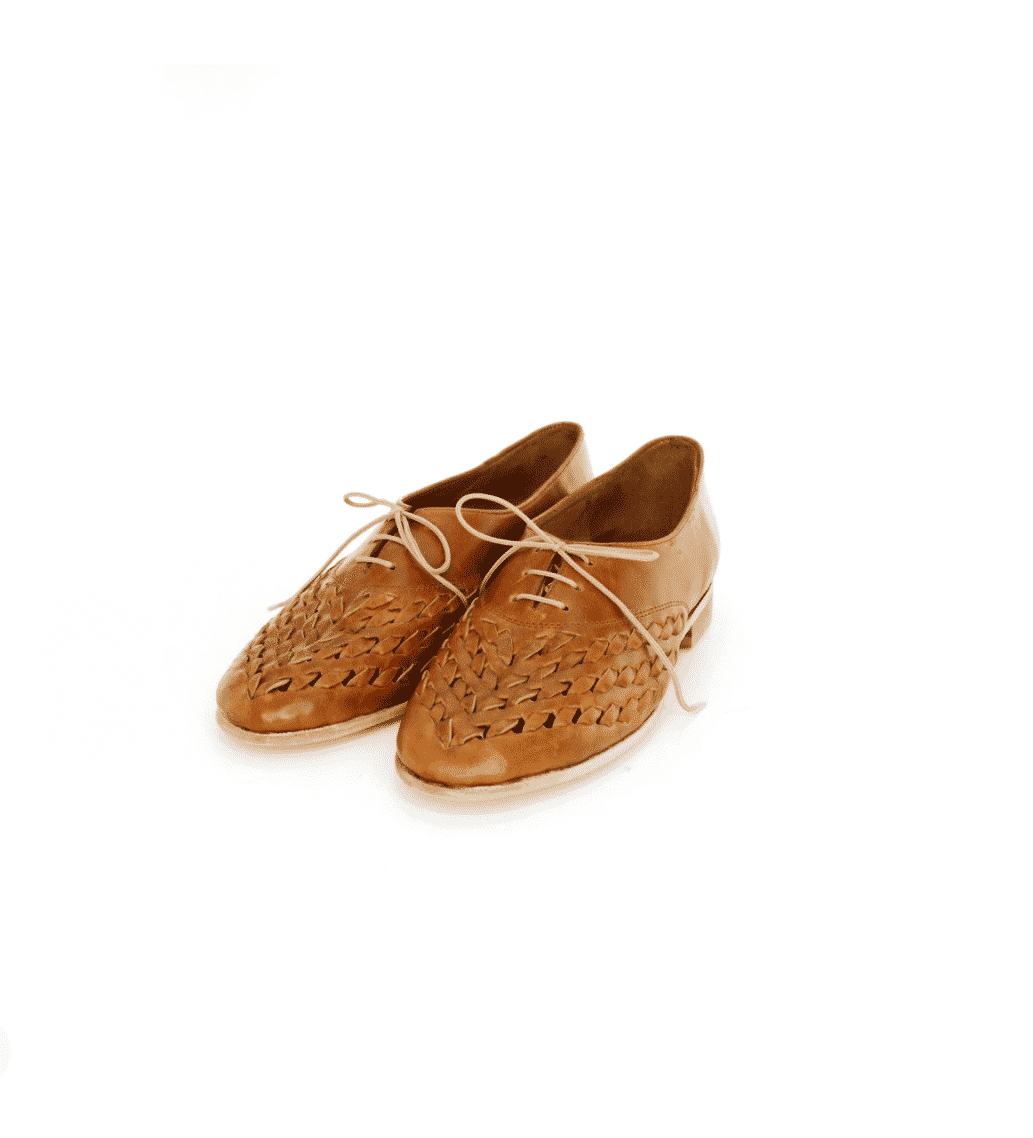 Ask Kristen for her list of favorite vintage shops in Mexico City and Goodbye Folk is sure to make the cut. Their commitment to sustainable fashion means they're all about upcycling gently used fashion. But what we're all about are their handmade shoes. You can have them make shoes to order or buy their already made shoes like the colorful Ziggy boots or this loafer version of classic Huarache shoes.
Meet Mexican Artisan IRL
Want to meet makers in person in Mexico? Say, visit their studios, see them in action, and be able to shop it all? You'll want to join one of our upcoming boutique group trips to Mexico City where we visit a modern maker's studio or our Day Of The Dead trip to Oaxaca where we go to a hat maker, a rug maker, and more. Or have us plan your trip for you!
Have Us Plan Your Mexico Trip
Did you know we're also a boutique travel agency that specializes in Mexico travel planning? If you're looking to plan one of the best trips to Mexico, our Mexico trip planner services are here to help you plan your perfect itinerary.
Photo Credit: Opening photo by Danil Nevsky